Or maybe you can.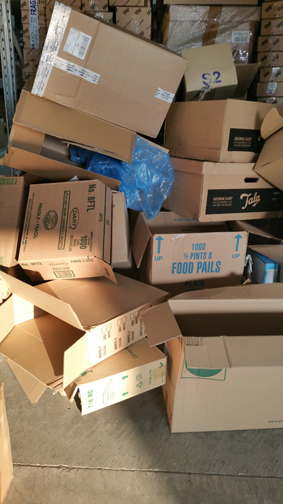 Eco-friendly is the BIG buzzword for 2016.
We've all gotta do our bit for the environment, right? Exactly. We at Cater For You hate waste, which is ironic seeing as most of the take away packaging we sell is used once and disposed immediately after use.
The one thing we are able to do is make use of the empty boxes we accrue in the warehouse. Unlike the orders you receive from Amazon, we quite often despatch orders in pre-used boxes that our suppliers have sent. This saves money and reduces waste. So, if an odd looking box turns up on your delivery, be sure to double check the contents first.
Talking of Eco-friendly products, take a look at our ever expanding range of Biodegradable Food Packaging. Food packaging is an ever evolving market so we have seen prices drop as more manufacturers get on board.
Kate