Some things in life will always be cool – Walkmans, Hi-tops, cars you wanted when you were 12, and when it comes to food – a well constructed Prawn Cocktail. It's a simple starter that can be made ahead of time, and as long as you get the pink sauce right, it tastes great. This dish dates back to the 1960's when Fanny Cradock first made it on the telly, simultaneously belittling her husband (look them up – she was the Delia Smith of her day, and cookery programmes were a very, very different thing back then)
Anyway, you've got this cool retro starter planned, but how are you gonna serve it? Forget a pint of prawns, go classy. Our elegant Polycarbonate Martini Glasses are a perfect match. Dishwasher safe – you'll get up to 500 washes before they show signs of wear and tear – and although we advertise them as virtually unbreakable, we've yet to hear of anyone breaking these. Our Polycarbonate glasses are made of the same stuff as police riot shields, so will stand pretty much anything you throw at them.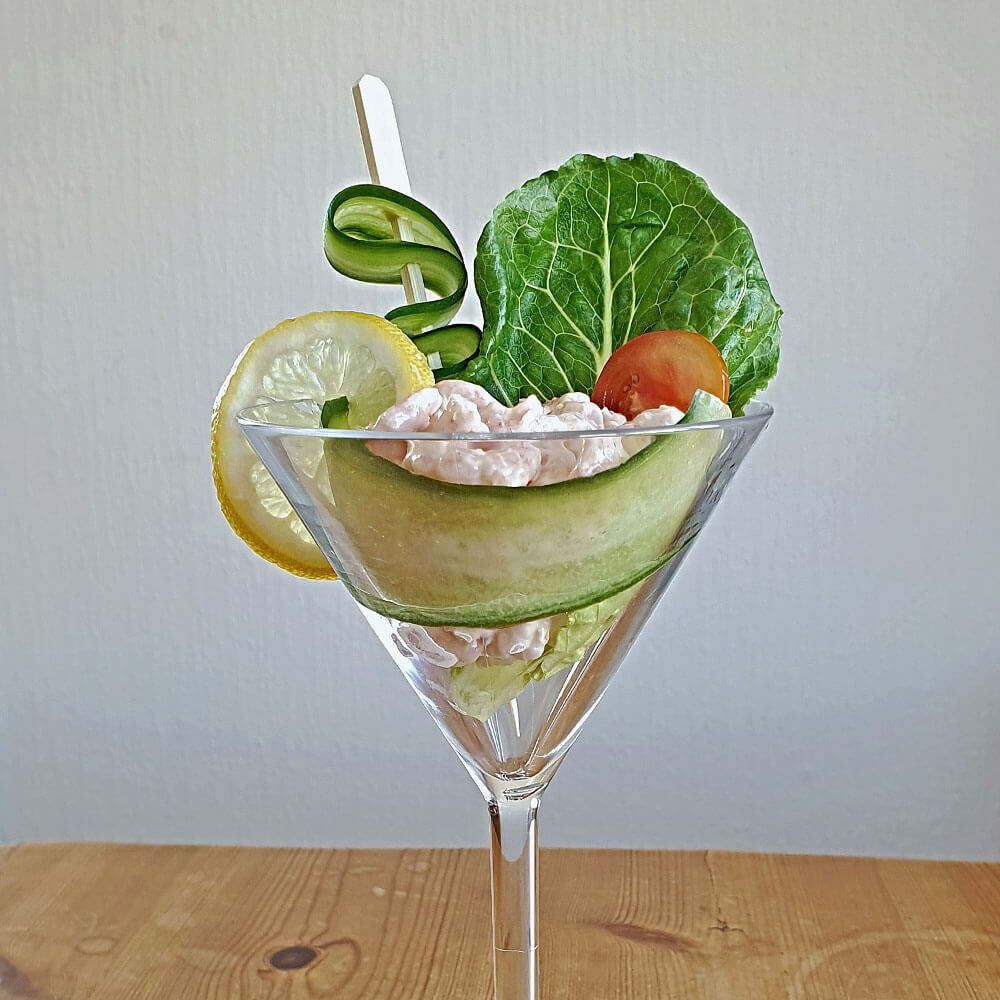 This is my version of a Prawn Cocktail…. the pink sauce is 4-ish parts Mayo to 1-ish part Tomato sauce (or until it looks the right colour) a squirt of lemon juice, a shake of Worcestershire and Tabasco sauce and a little sprinkle of Paprika to taste. Mix your fresh defrosted prawns with the pink sauce* I used a potato peeler on the cucumber, and added some height with a Paddle Skewer. These starters can sit quite happily in the fridge until your guests arrive, leaving you to concentrate on the main course and socialising with your guests.
*Tip: if you are making this more than an hour or so ahead of time, leave out the lemon juice, as the acid will start to break down the prawns and they end up soggy.
Kate 🙂