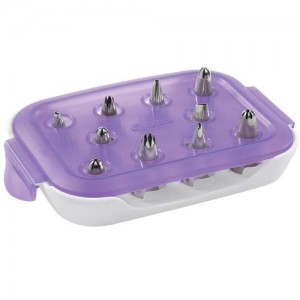 New Products:
Finally, a couple of containers designed to keep all your decorating tips organised and in one place! No more losing them in the dishwasher, in the back of a drawer or down the side of the fridge.
The large tip organiser holds 55 standard decorating tips, with the ability to stack similar tips too. No more rooting around in dark places for that 6B, or damaging one as you accidentally drop a pack of cake boards on your 1M.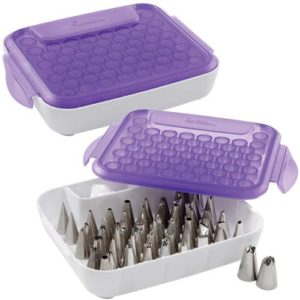 The smaller Dishwasher tip tray is designed to store 10 standard tips safe while the dishwasher does the hard work. Genius!
Both are available to order online today, along with a host of other accessories.
Once you've treated yourself to a container, why not fill it with some new decorating tips? 10 different shaped nozzles, all available in a number of sizes too.