We're MASSIVE Burger fans. And fans of MASSIVE Burgers.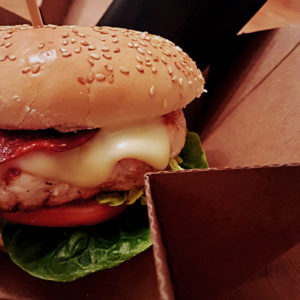 These days, there's a variation for everyone out there…. Beef, Chicken, Fish, Vegetarian, you got it. Cheese? Yep, Bacon? Bring it on! A hand sliced chunky shard of gherkin? Of course, just so I can moan it's welded itself to the melted cheese. Once extracted, I'll park it on the side of the plate, where it will remain for the entire duration of my dinner.  We've seen an upsurge in the "posh burger" this year, and thankfully, the burger packaging now available has grown up too. At it's most basic level, whether we know it or not, we eat with our eyes, and I want that rustic beautifully stacked burger (with the shard of gherkin) in some classy packaging please!
It didn't take much to convince the chef of the house to rustle up a chicken & bacon burger, in the interests of product testing. (He's a Gherkin lover, so you can see how this all eventually panned out) I left him to swear at the lettuce while I sorted out the packaging.
We've focussed on the trending products, and the biggest of them all in 2018 has been Eco Food Packaging.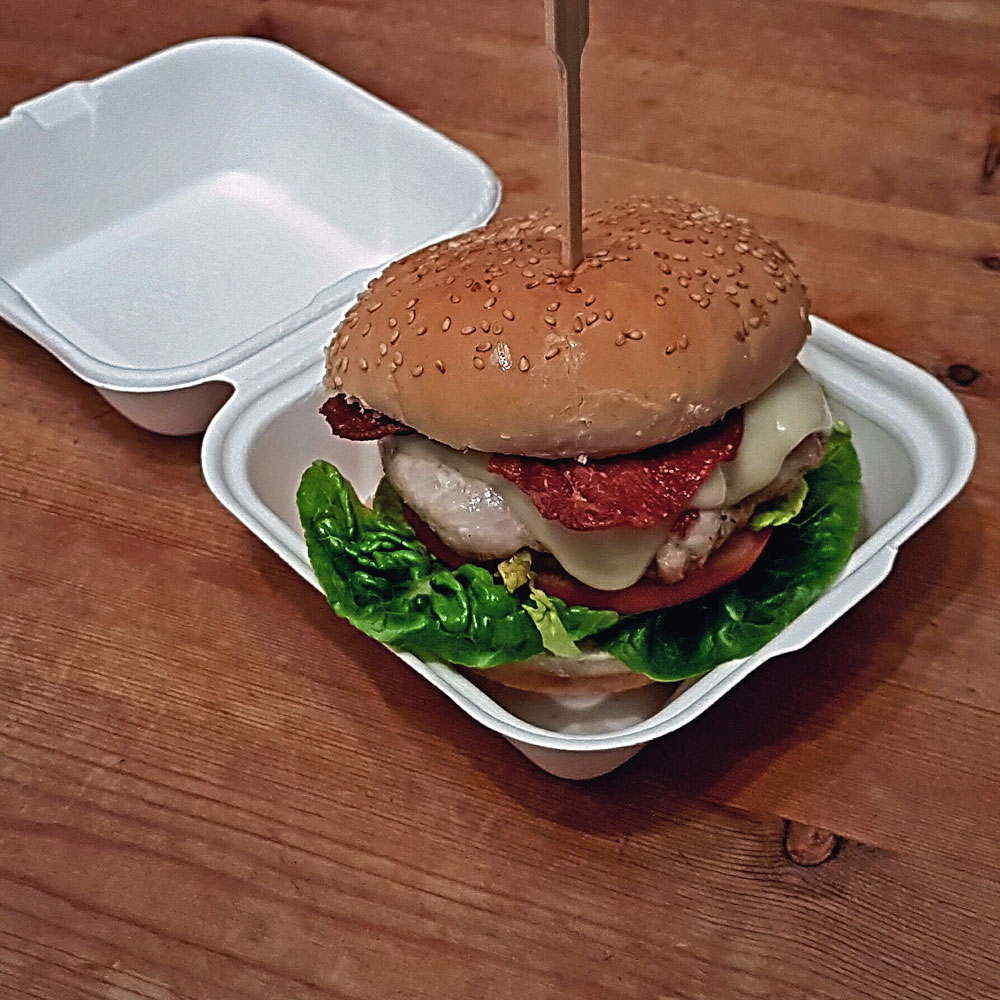 The Biodegradable 6″ Burger Box is perfect for those who don't fancy chips. It's larger brother is the Biodegradable 9 x 6″ 2 Compartment Box It's perfect for a Burger, Chips & a small 2fl.oz Paper Sauce Pot. These are both made from sugarcane waste material (AKA Bagasse) and are super Eco Friendly. They are naturally compostable, biodegradable and they don't leak grease.
The Square Black Card Food Tray is perfect for event catering, where lids aren't needed. With no added coating, they are also fully recyclable and composable too.
It's also possible to deliver a massive stacked burger in our Premium Cardboard Delivery Burger Boxes too. Supplied flat packed, the unique way they fold means that your burger is secured in place when in transit, and it'll take a meal 4″ tall. We personally love the drama of a skewer, so on display is a 90mm Bamboo Paddle Skewer, acting as an internal support system, there keeping everything structurally sound.
As a size guide, we used a standard 5″ Seeded Bap mostly because we couldn't find any fancy Brioche Rolls.
(No Gherkins were harmed in the making of this blog)
Kate 🙂