Some of you may have noticed that we now have a login feature on our website. This is ideal if you make regular orders with us, as you can see previous orders all in one place. Add what you need to the basket and check out. (You can still check out without registering if you like) Registration is easy; simply check out and click New Customer? "Yes I'd like to create login details"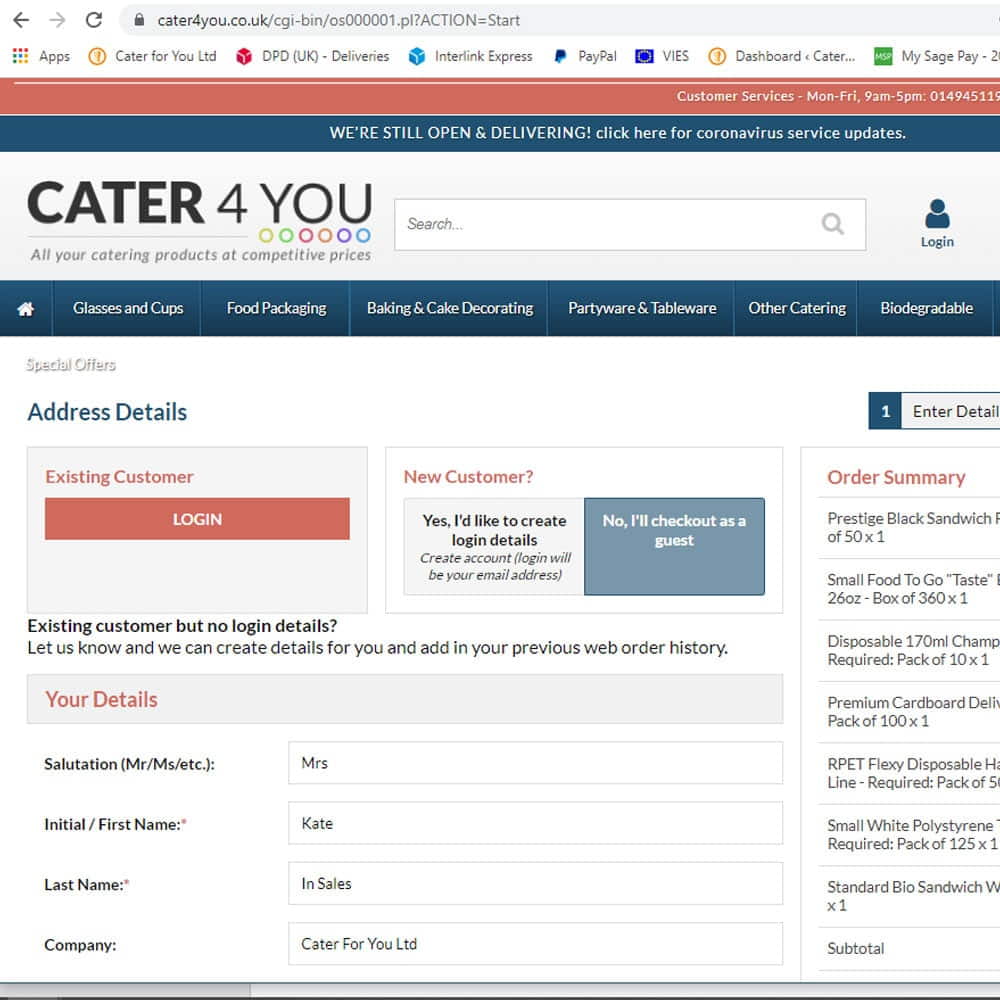 Once you have created your account, check out, pay for your order and we'll do the rest. It'll take about 24 hours for your account to go live, Next time you want to place an order, log in with the details you used to originally register. (If you are struggling to log in, just drop us an email to [email protected] and we can help.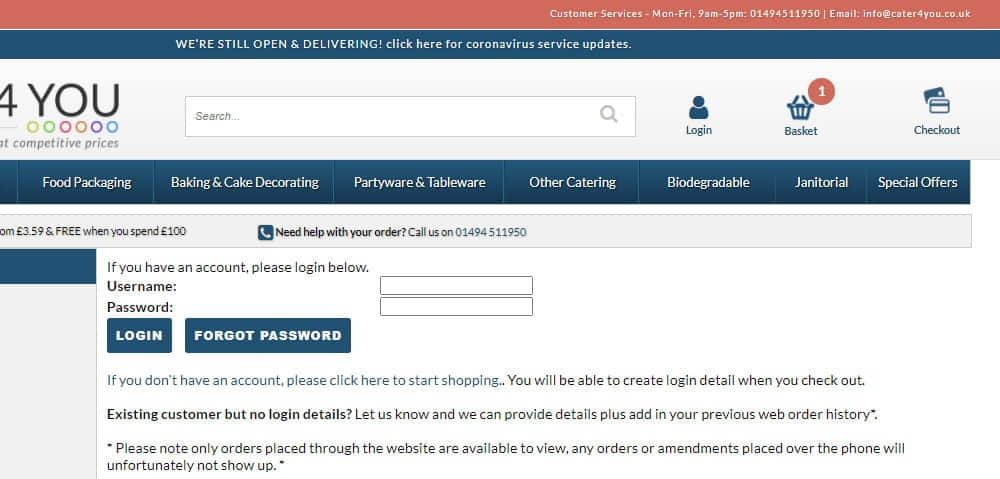 Here's where it gets really good. You can now see your previous orders, and even better, you can order products directly from those orders too! (Saves rummaging around our website doesn't it? You can also edit your Billing / Delivery address and contact details too. Lovely!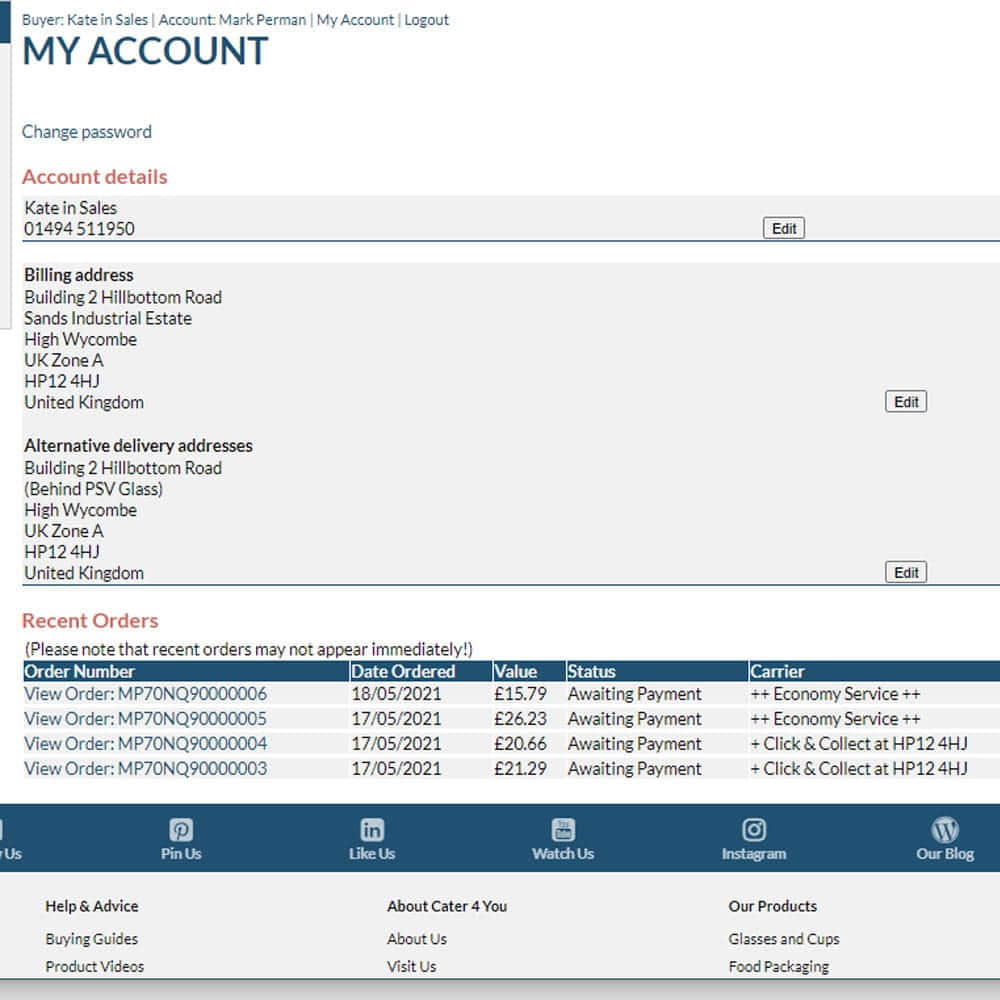 Adding a product to your basket directly from a previous order is quick, simple and hassle free.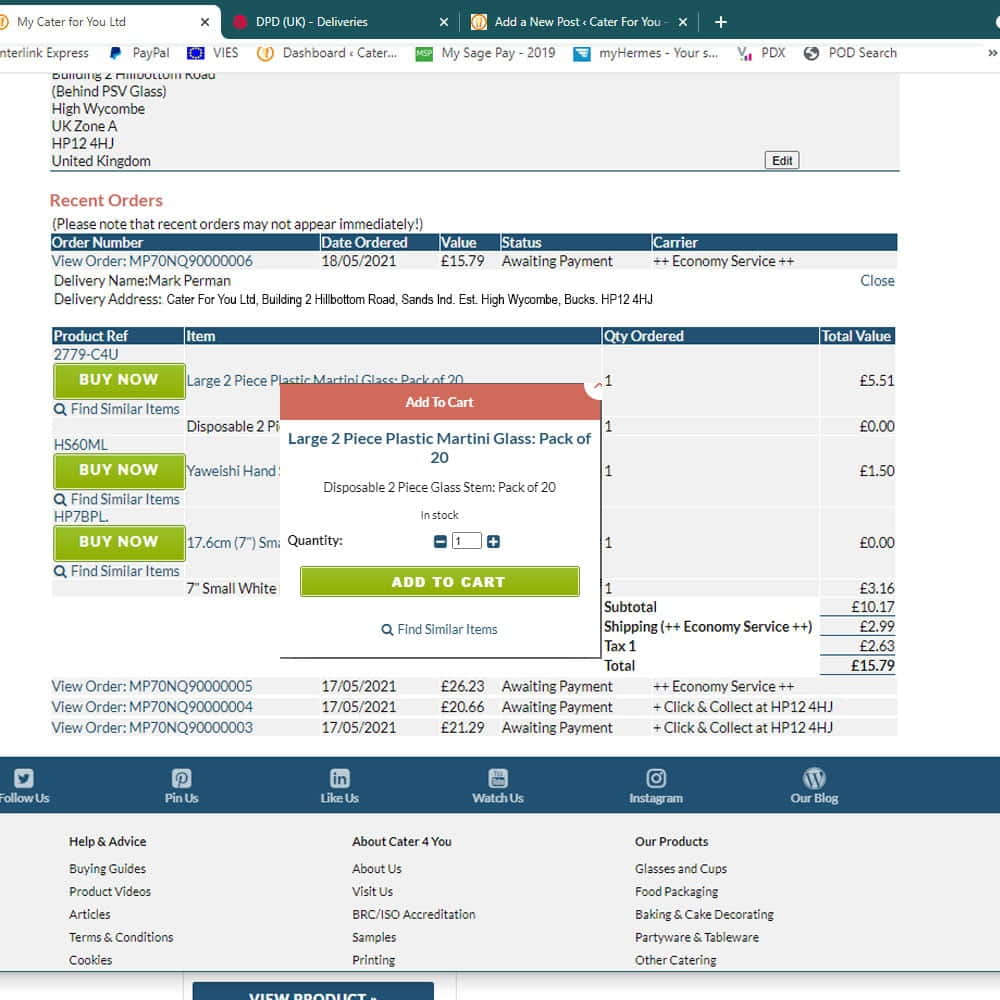 We believe this will improve the functionality of the website, and make re-ordering easier. If you prefer to call us to place orders, that's also fine – we love talking to you!
Kate 🙂