If I could pass on one single nugget of advice to a new start up, it would be this. More often than not, it's miles easier to adapt the size of the product than the packaging you're putting it in. We receive calls every day enquiring about packaging that's ever so slightly different to something we already stock. Let me save you some time and endless searches on the internet – you probably won't find what you want. Time to think outside the box.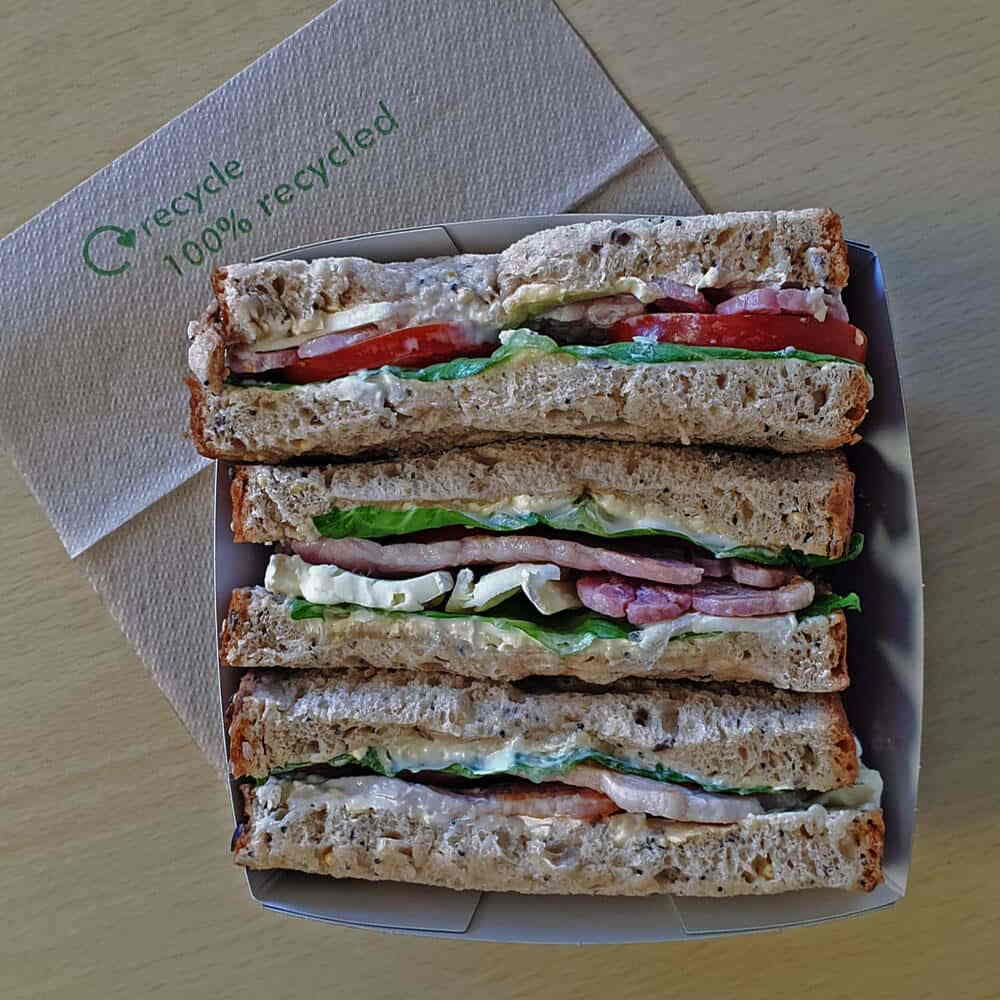 My lovely BLT is in a Deep Card Food Tray and it fits like a glove. These trays quite often have a burger or nachos in them, and they are perfect for a street food or festival outlet. (They are compostable and recyclable too!) Pizza boxes are ideal for waffles, and soup containers make great ice-cream tubs. It's also not unusual for our small wine glass to be used for a cold desserts.
The moral of this story? Think creatively, and be flexible. The answer to your packaging problem is probably staring right at you.
Kate 🙂