I guess it's easy for us to gauge the size of our Food Packaging and Glasses as we are surrounded by them all day, and know them inside out. From the other side of the screen we know it's a whole different story. I've been thinking about this for a while now. What's the best way of showing the size of something? Easy. Take a photo of whatever it is next to an item we all recognise. In this case, a 330ml Drinks Can alongside our Juice Bottles. Perfect.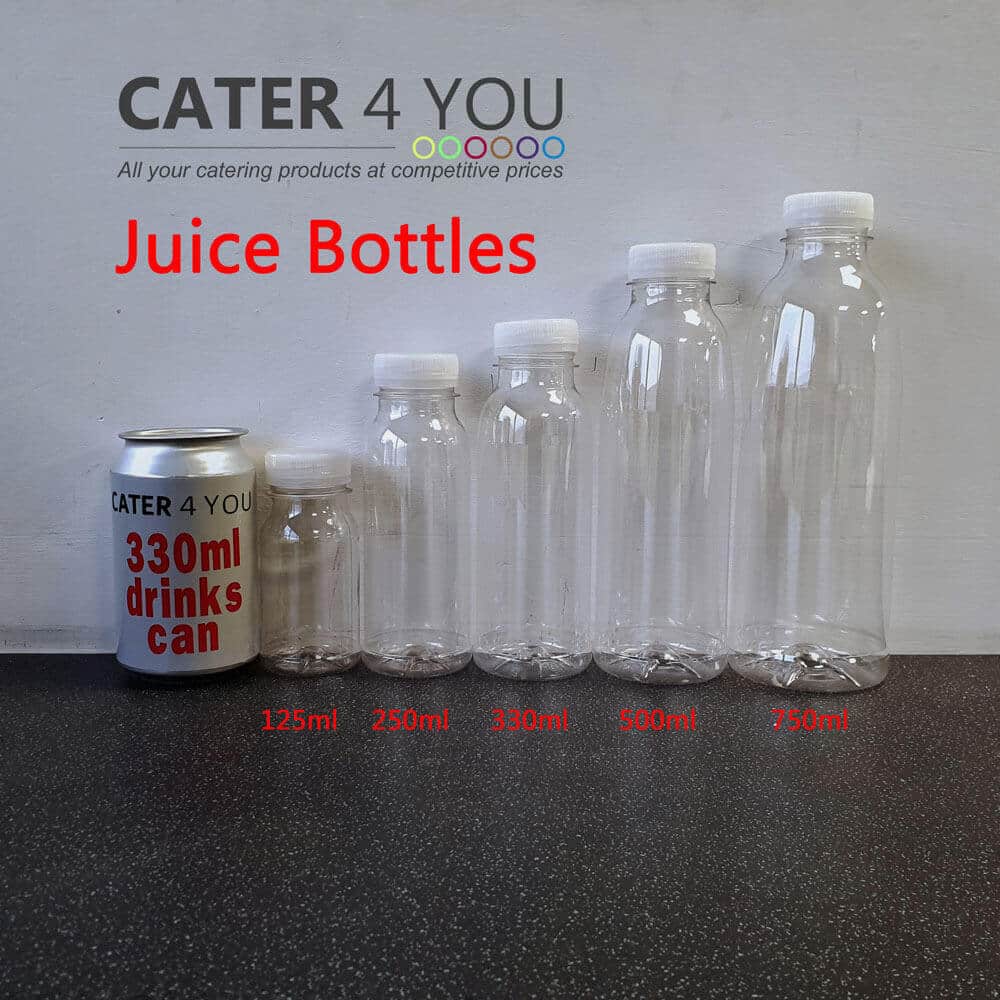 Deli Pots are also prime candidates.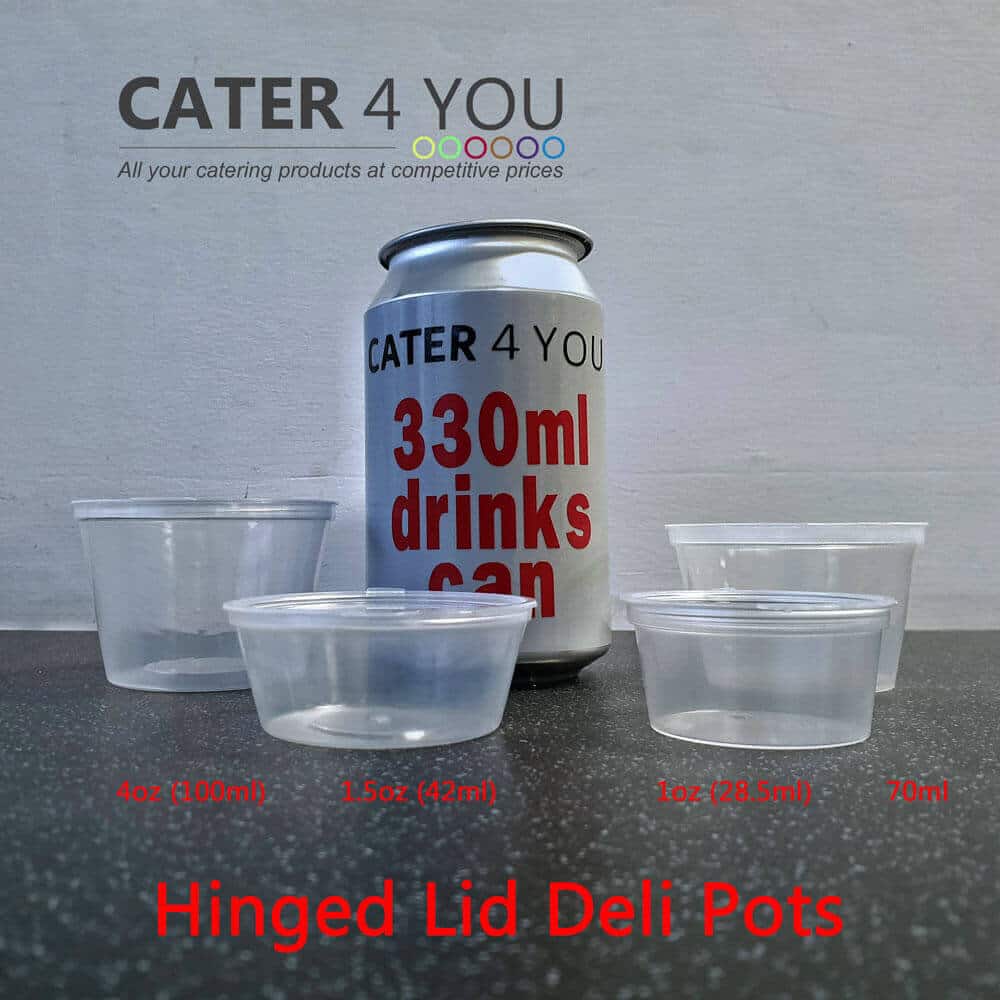 I'll look to add a whole bunch of these size guides to the website over the coming months. In the meantime, we are happy to take a photo of any of our products with the drinks can and email it to you. It's worth noting that we also have a Product Specs tab on many of our products (under the main photo on the actual product page) Pretty handy we think. Email or WhatsApp us if you'd like a photo, we'll be happy to help.
Kate 🙂