Catering businesses in England and Wales that use single-use plastics are having to make changes in the way they prepare and serve food after the government announced that a ban on single-use plastics will come into effect from October 2023. The law will apply to hospitality businesses, but not to shops and single-use plastic manufacturers. To ensure that your catering business operates within the law, there'll be adjustments that you need to make.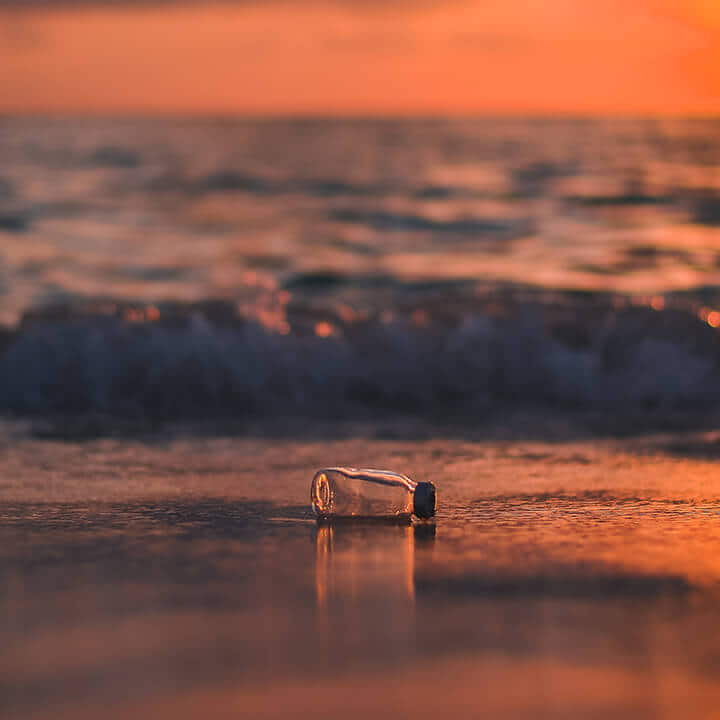 If you have a food catering business and use single-use plastic supplies, you'll need to know how to prepare. Let's take a closer look at the details.
What is the single-use plastic ban?
The single-use plastic ban is part of a UK-wide drive to help us to become more sustainable. Plastic takes hundreds of years to biodegrade — a colossal problem for the environment with a devastating effect on wildlife.
England uses around 2.7 billion items of mostly plastic, single-use cutlery and 721 million single-use plates — per year. Shockingly, only around 10% of this is recycled. To get an idea of how much plastic this is, if 2.7 billion pieces of cutlery were placed into a line, the line would go around the world over eight and a half times!
The ban will contribute towards helping to reduce the number of these single-use items that are thrown away. Plastic straws were banned in 2020 and now it's going to go further. There's so many alternative eco-friendly packaging and products available that it makes sense to encourage all catering businesses to be using them instead of single-use plastic. In turn, this helps catering businesses too, as customers now place great importance on buying eco-friendly products.
When is the single-use plastic ban coming into effect?
The single-use plastic ban will come into effect from October 2023. This was announced on 14 January 2023 by Thérèse Coffey, Secretary of State for Environment, Food and Rural Affairs. It was announced in advance to give businesses time to prepare. An initial consultation regarding single-use plastics ran from 20 November 2021 to 12 February 2022 as part of the procedure.
What single-use plastic items will be banned?
The government says that the list of banned items will include:
❌Polystyrene food containers
❌Plastic cutlery
❌Polystyrene cups
❌Plastic plates
❌Plastic bowls
❌Plastic trays
This means that you'll have to find eco-friendly alternatives, including compostable food packaging and eco-friendly tableware, cups and glasses. Even the lids you use will have to be eco-friendly.
How can I prepare my business for the single-use plastic ban?
1. Identify every item of plastic currently used
Firstly, you need to complete a plastic audit to understand the different types of plastic used within your business and the total weight of that plastic. You'll need to identify which plastic is sent to be recycled and which is sent to waste (bear in mind that not all plastic sent to be recycled in the UK actually is). Once your audit is complete you'll have a better overview and a great motivator to make those swaps!
2. Source sustainable food packaging
Once you've identified single-use plastics, you need to source sustainable and eco-friendly food packaging. At Cater4you we can offer a large range of alternatives that are professionally recommended.
3. Reuse and recycle
Sometimes it's not possible to use ceramic plates, steel cutlery and reusable plastic containers. But within the food production process, there may be opportunities. And some takeaways could offer a deposit scheme to their customers i.e. return your glass bottle in return for a monetary incentive as a 'partial refund' — and the business will reuse it.
If you have items to recycle, make sure that the recycling is well-managed so that there is no contamination and ensure that dedicated, separate recycling bins are clearly labelled and checked. If you employ a number of people, then staff recycling incentive schemes could be successful (i.e. a monetary reward for a certain number of items returned to be recycled).
Sadly, plastics from takeaway food and drinks still dominate the plastic pollution in the ocean on a global scale so something has to be done rapidly. Plastic manufacturers have been aware of the change in demand from their customers and the impact of government legislation for years now, so they've been adapting to the shift by developing more environmentally friendly products as alternatives.
There's no single solution for preventing plastic from entering the ocean globally, but reducing plastic use and substituting plastic for alternatives are two of the biggest solutions which will contribute. On a positive note, one modelling analysis found that achieving a vision of near-zero plastic leakage into the ocean is within reach if all governments and businesses act now. Catering businesses in the UK are a part of that action — there's an opportunity for the UK to lead by example with small businesses inspiring change for larger organisations.