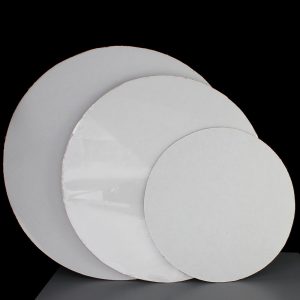 We have added a new range of products to our take away pizza boxes packaging section, card pizza discs, pizza film wrapping machine and also the film.
If you prepare pizzas in store or for sale in various external outlets such as farmers markets or shops, then this machine is a great way to package your pizza securely for transportation and in shop presentation.
We are initially stocking three sizes of cardboard pizza discs – 7″, 9″ and 12″ which the pizza shrink wrap packaging machine deals with easily. All you have to do is place your prepared pizza on a suitable disc then onto the machine and overlay the film and it'll heat shrink it tightly and securely. The machine is made from stainless steel and is simple to clean once you have prepared your pizzas for home cooking.
Fortunately, there is a how to use video below for a simpler explanation!