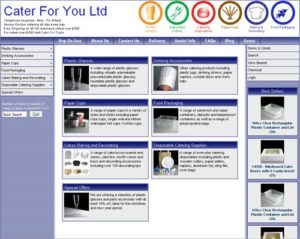 At Cater For You we have just launched our new website, upgrading to Actinic versions 7 to Actinic version 10. The main benefit of the new website is we are now able to generate a separate page for each individual product allowing us to give a more product information to the customer.
With our ranges of plastic glasses, food packaging, baking & cake decorating accessories totaling nearly 900 items we have changed our product menu on the left hand side to hopefully make things easier to find.
If this is not the case and you are struggling to find any items, please do not hesitate to contact us for assistance, we appreciate your patience during this change over period.