I've been stressing for a week or so, watching the poor plants recover from their cramped conditions (cruelty to a salad leaf, I know) Despite my gung ho approach, it's all doing alright. How on earth, I don't know. With a little assistance from some Looped Skewers, everything is headed in an upwardly fashion.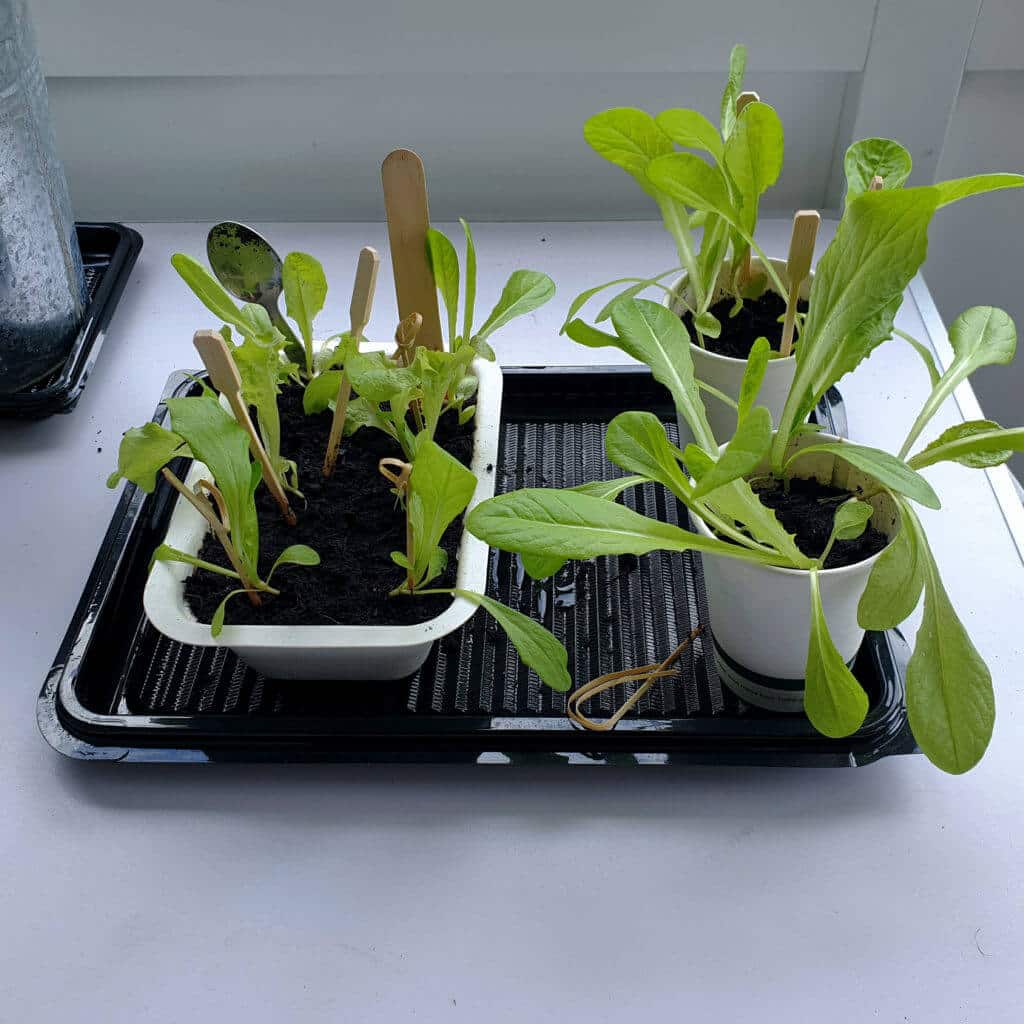 The stuff on the right will need moving, but rather than introduce more shock to it's already traumatic early life, they can wait a couple of weeks more. The tomatoes are coming on a treat, so they are being potted up. I've opted for Soup Containers, and in the interests of this experiment, I've gone for a 26oz White Paper Soup Container, and a 16oz Brown Biodegradable Paper Soup Container. Realistically, they only need to live here for a few weeks, or until the weather actually picks up.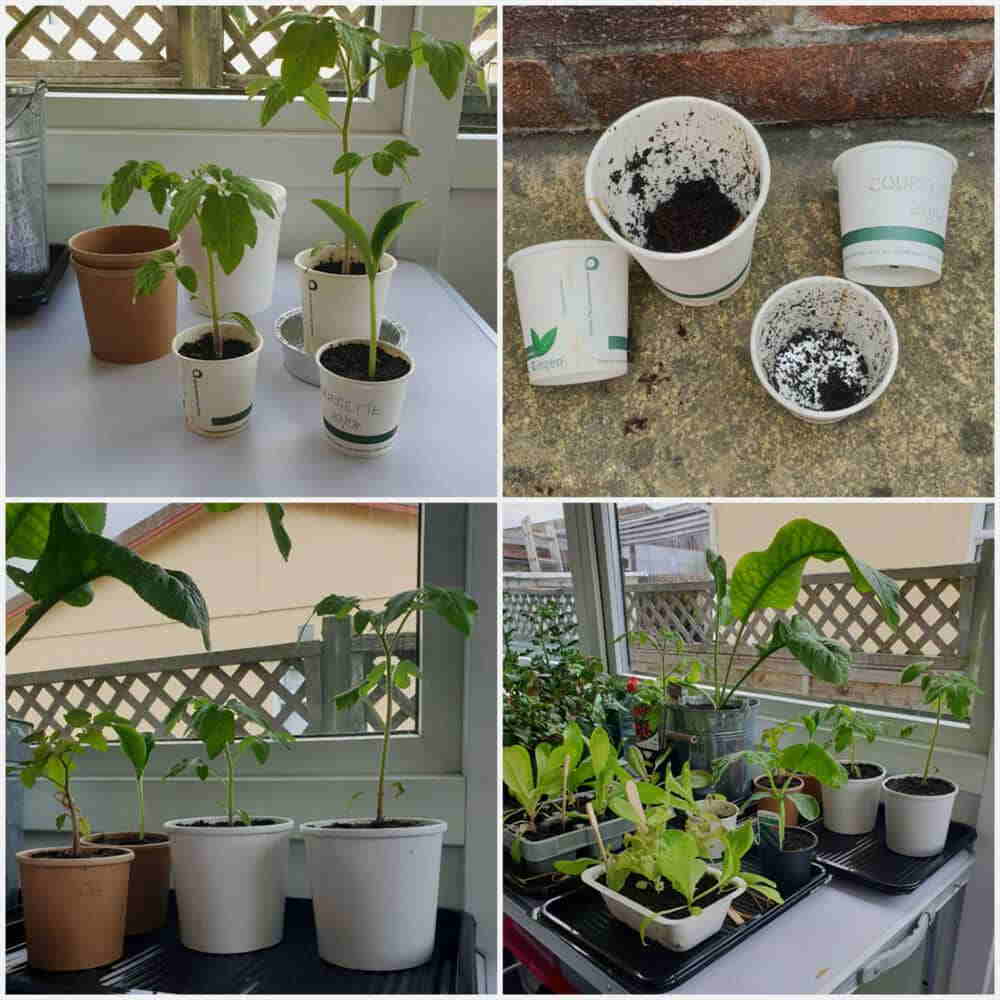 Looking at the original empty coffee cups, not much has happened to them and they've done a great job. Interestingly, these cups didn't start to Biodegrade / Compost, even though they were full of soil and in a warm environment. This just goes to show that these cups really do need commercial compost facilities in order to break down. With millions and millions of Disposable Paper Coffee cups ending up in landfill after just one use, its almost criminal not to do something with them first.
Kate 🙂