It's the final week of our mince pie review for 2016. It's been a long journey with a lot of pies consumed. I think we're all mince pie'd out!
This week we scoffed down mince pies from Lidl, Greggs as well as a local baker based in Chalfont St Peter called Halls Patisserie.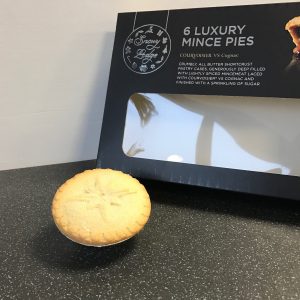 First up was Lidl. Honestly, hopes were not raised for these considering they're from a budget supermarket, however, we were pleasantly surprised by these pies. They started well as they looked good. A lovely coloured pastry with a nativity star on the top as well as a sprinkling of sugar giving these pies a delightful festive look – 7/10.
The pastry looked about as good as it tasted. A nice sweet taste and good texture. Nothing out of this world but nothing bad at all. A very good standard pastry – 7.5/10
The mincemeat was the same story. Very edible, good blend of fruit and consistency along with a pleasing aroma of alcohol which was not present with the taste. Again, a good solid standard mince pie – 7/10. Overall, the pie scored 21.5/30 and a taste only score of 14.5/20. A nice little surprise amongst the major supermarkets.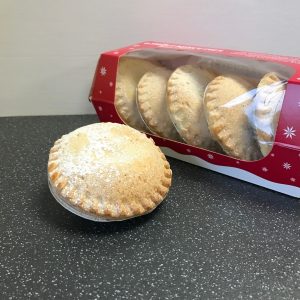 Next up was Greggs the bakers. Unlike the Lidl mince pie, hopes were high for these as Greggs make so many fantastic products, however, like a kid finding out that Father Christmas doesn't exist, our hopes were dashed.
They were shallow to begin with, which compared to all the deep fill entries we had tested was not a good start. They looked a little boring as the top was plain, bearing a smattering of sugar that looked as if someone had added once all six were in the box – 5/10.
Next was the taste test. The pastry was crap. And I mean crap. It was flavour-less with a very dry texture that our taste buds took great offence to. The mincemeat was a standard taste. Too much time was wasted eating these creations so let's not waste too much time discussing them. Pastry – 3/10. Mincemeat – 6.5/10. Overall – 14.5/30. Taste only – 9.5/20.
A very poor effort from Greggs.
The final mince pie of 2016 was a treat from local baker Halls Patisserie based in Chalfont St Peter, Buckinghamshire.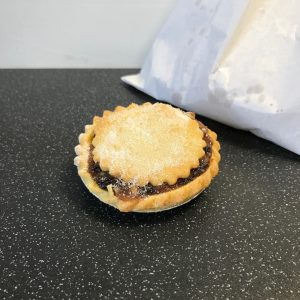 These went for the homemade look and with the lid sitting atop the mincemeat, it gives the impression that these pies are filled more than they should be, but due to the untidy look these could only manage a score of 6/10.
The pastry was okay. Quite standard, however, better than my homemade attempt. The taste was there as was texture, but only enough to score 7/10.
The mincemeat was much the same. Above average, however, lacking any real charge for top spot in our chart. Also 7/10.
Overall, Halls Patisserie scored 20/30 while its taste reached 14/20. All in all, it was very pleasant mince pie without a bit of character and while it wasn't the best tasting, it was good to have change from the mass-produced supermarket versions.
From the charts, it is evident that this year's winner is without a doubt Marks & Spencer with their truly fabulous entry. Second place had to go to Asda and third, but on paper joint second, was Waitrose.