Does building brand awareness feature high on the to-do in '22 list? We follow plenty of you on our social media channels, and while there's an argument that having a great reputation (both online and in real life) it really doesn't harm to pursue other lines of promotion too. Reputations can be massively dented with a simple sentence. (We'll save that for another blog post). We have a mix of followers, some of you simply let the food do the talking, others drive the brand awareness message daily, and what you do is unique to your business.
I took an enquiry last week from a customer – they wanted to talk about printing their logo on Pizza Boxes. This sort of enquiry seems a good place to start really.
What's Involved?
Before picking up the phone, ask yourself some questions.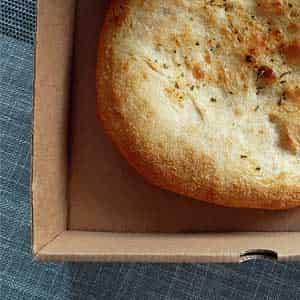 Is the business in a solid position financially?
Are you prepared to pay upfront?
Do you have a clear vision when it comes to brand identity? Is this likely to change in the near future?
Do you have high quality artwork ready?
Do you have storage space?
Are you able to wait weeks / months for your printed packaging to arrive?
Just a few questions you may want to spend some time on, before you've even settled on a design. As we all know, food packaging is a hidden cost in plain view. Branding products may mean you pay more than usual per unit, but you get your name out to thousands of customers. This is most definitely an investment, and it's advisable to really spend time investigating whether the packaging will provide you with any return of investment. (ie increase in turnover / profit / brand awareness to show for your outlay)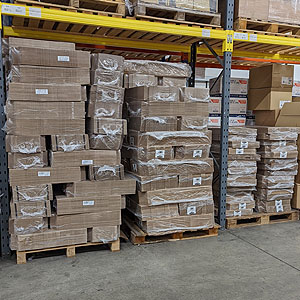 As we're talking all things pizza shaped, let's talk storage space. There is a minimum print run per style / design. There are companies out there who will hold your printed stock, allowing you to call it off as and when required. This is likely to come at a cost though so if budget is a factor you will need to source some cheap storage space. As an example, 5000 printed 7″ Pizza Boxes will take up a big chunk of pallet space (at least 4ft x 3ft x 4ft) The larger boxes naturally take up more room.
Bespoke Boxes
This also needs a mention – pizza box printing is pretty straight forward if you stick to the standard sizes available. For instance, our off the shelf sizes range from 7″ White & Brown, 9″ White or Brown, 12″ Brown and 16″ Brown.
It is possible to have a bespoke box designed to your specification, however be prepared to order 50,000 or so, and pay for the jig to be made. This is a much slower process, but if you simply have to have that box with exact dimensions, we can obtain a quote for you. Tip: It can work out cheaper to change the portion size by an inch rather than the size of the box by an inch!
Finalising Your Design
Ready to go to the next stage? Time to get down to the design. We would recommend keeping it fairly clean. White boxes look better with colours, although the nature of the un-coated corrugated board means that colours can bleed. Big and bold works – just think of other food outlets doing something similar and pay heed to what they have done. What looks good? What works? Can you read all the important text? You'll need a template and any decent supplier will email one to you. It'll have the cut lines, bleed etc.
Workflow
Here's your checklist.
Decide on a design that is the most versatile for you.
Finalise your design – make sure it works on the print template. More colours usually means more expensive – check with your chosen printer or supplier if you have questions.
Don't forget to organise storage space.
Make any changes and when you're happy, sign off.
Pay the invoice. The packaging is bespoke to you, so should you change your mind after everything has been printed, there is no way your printed boxes can be re-sold anywhere else. Look at it from your printers point of view – they can't do anything with your branded boxes, should you change your mind and not pay.
Be absolutely sure you want to go ahead, it can be a very expensive learning curve!
Not ready to commit?
There is another way to ensure your packaging leaves with your mark on it – we offer a custom label service. Sure, someone will have to manually stick each label on, but with a host of sizes and a minimum run of just 100 labels, you'll have much more control over spend and space.
Kate