So, we're almost on the final approach to Christmas. You ready? Some of us (like me) have pretty much got it all sorted. Chaps, you've got a week to chill out before you should even think about the shopping.
Here's a reminder of our opening hours: we recommend avoiding the Economy delivery option now, especially if you need something before next Wednesday. We've noticed the delivery timeframes have shifted from the usual 3-5 days to something more like 5-7 days. We don't think it's worth taking the risk really – there will be plenty of other stuff on lists that you should be worrying about!
Delivery info can be found here.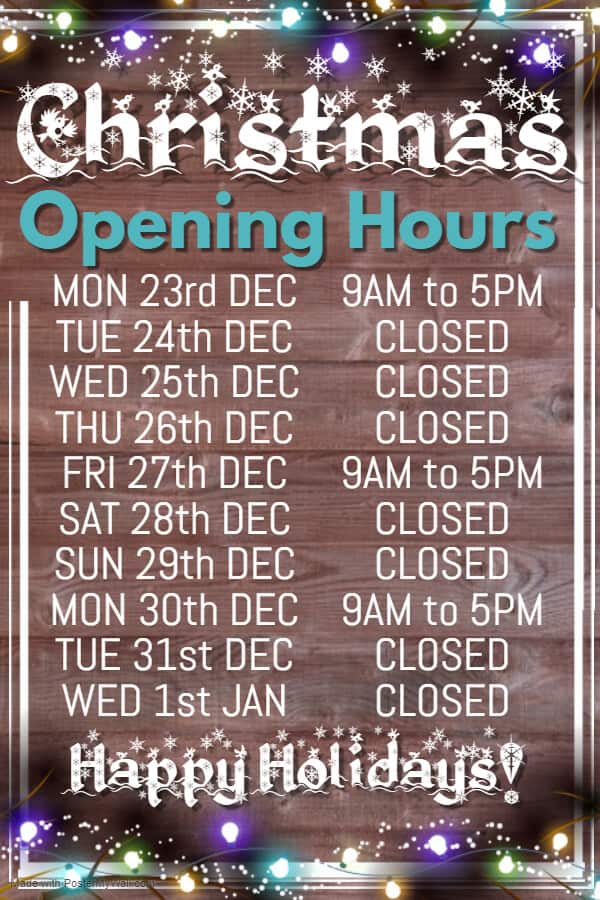 The critical last order date is Monday 23rd Dec, but it's probably wise to buy yourself another day and order by 2pm Friday 20th Dec. This gives you the option to select a Saturday service, or the Standard Courier option which should have goods out for delivery on Monday 23rd Dec.
Order by 2pm Monday 30th for delivery on New Years Eve. We've got a huge range of Plastic Glasses, Tableware and Refuse Sacks to aid you in the inevitable clear up operation on New Years Day. And how we love that bit, right?