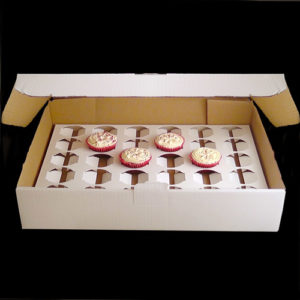 After numerous customer requests we have finally been able to source a corrugated cardboard heavy duty cupcake box or transporter with a 30 cavity insert ideal for carrying / transporting 30 standard sized cupcakes or muffins.
Being made of corrugated cardboard they are rigid and strong, ideal for transporting cupcakes or muffins to your event in relative safety.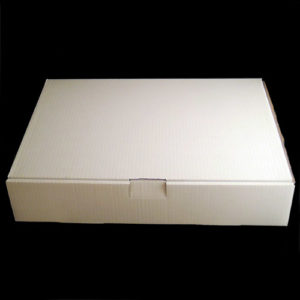 The boxes come flat so require folding together into a box with the external dimensions of: 19 x 13 x 4″ or 470 x 330 x 95mm. Being 4″ high they offer extra clearance for the more extravagantly decorated cakes.
These cupcake boxes are now in stock and available to buy on-line today.