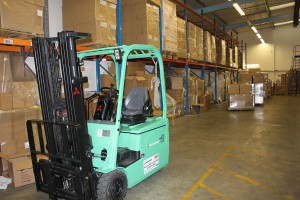 At Cater For You we occasionally have job opportunities in either our warehouse or sales operation due to our ongoing growth. This time, we have a job opening to replace Tom, who after five years with us is looking for an extended break travelling around Asia and Australia. Whilst we wish Tom bon voyage, this means we are now looking for someone to join our existing busy warehouse team.
Cater For You is a small business of eight people and growing quickly each year and we will be moving into our busy season in the next couple of months so are looking for someone who is keen, enthusiastic and can hit the ground running picking and packing, accurately. Key attributes of the junior warehouse person role includes:
Good timekeeping – 8am to 5pm
Ability to work under pressure in a busy warehouse
Work with a small team
Attention to detail for accurate picking
Willingness to learn a wide range of products
Ability to cope with a physically demanding role
Training will be provided
Ability to talk about football all day
The position is a temporary to permanent position. If you would like to know more or send us your c.v., please email us on info@cater4you.co.uk.