With the nation set to celebrate the Queens Platinum Jubilee, we've been gifted with a double bank holiday in early June. Up and down the country, garden and street parties are being planned, and these parties have traditionally seen slices of cake, sandwiches and dollops of boozy trifle being served on floppy paper plates. (I'm old enough to remember the Silver Jubilee celebrations in 1977!) Thankfully times have changed and there is a wealth of sustainable and plant based alternatives to consider.
I'll mention our opening hours at this point as it'll aid any customers looking to order those paper plates, plastic glasses and cutlery – or their modern day sustainable and much stronger alternatives.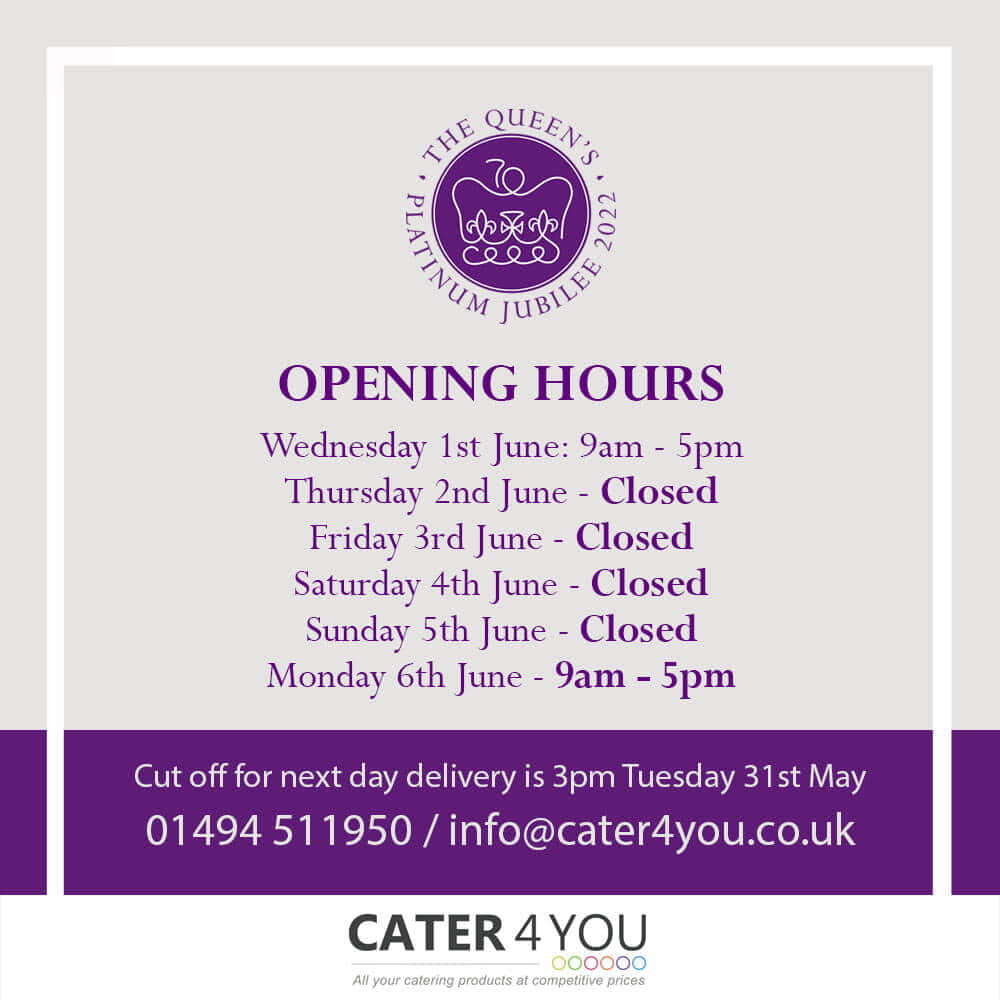 In a nutshell, if you need supplies for the long weekend, place your order no later than 3pm Tuesday 31st May and select Next Day Courier at the checkout. Any orders placed after 3pm Tuesday right up until 3pm Wednesday can either be shipped on a Saturday service if selected at the checkout – all other options won't be out for delivery until Monday at the earliest.
Every street party needs these essentials:
No need to buy huge quantities either, we sell almost everything in small packs, so if you need 50 disposable half pint glasses, that's exactly what you can buy! We offer a next day service, a 1-2 day standard courier service and a 3-5 day economy service if you are super organised. More information can be found here.
The only thing we can't assist you with is the weather, and what would a street party be without an abandoned soggy sandwich parked at the end of a table?!
Kate