My hard work in the garden this year is starting to pay off. One of my (sort of) success stories are these potatoes. I grew them in potato bags – at one point they were in danger of blocking my way out of the house every day. Finally, the foliage started to die back, so I took the plunge and had a rummage in the bag. So to speak. Happy days, something had grown!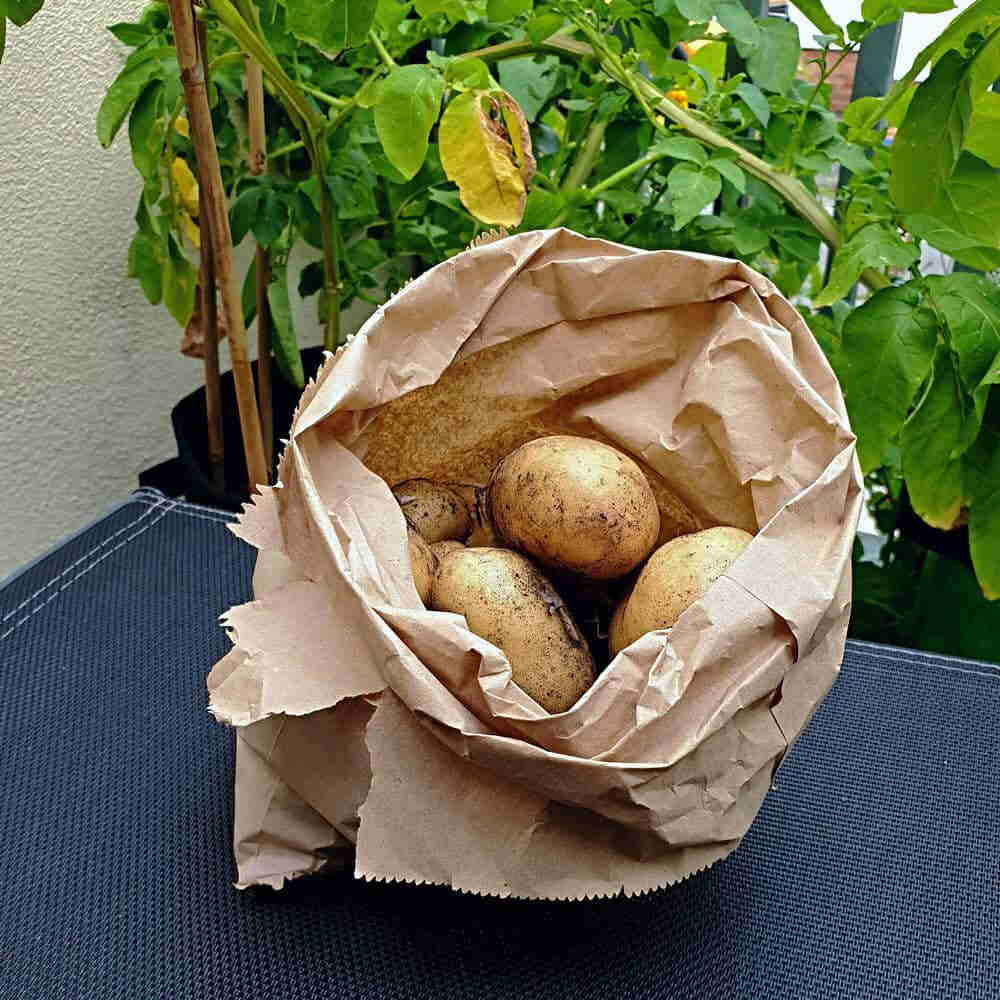 Back in the day, before we bought fresh food in shrink wrapped plastic packaging, fruit n veg was bought in a greengrocers and packed in paper bags. I'm an absolute believer in buying what you need, rather than what the big stores "think" you will need. (Sprouts must be purchased in even numbers) How much food do we waste as a nation these days? This is as much an issue as single use plastic containers.
These potatoes will sit quite happily in this paper bag, somewhere cool and dark for use at a later date. No sweaty veg here! We stock 5 sizes of kraft paper bags, 8 sizes of white sulphite paper bags and an ever increasing range of handled paper bags too. Retro is cool, but then the humble paper bag was awesome the first time round, all those years ago.
Kate 🙂