One of the most common questions we are asked is:
"I can see the measurements on your website, but I don't know how big it is"
Now we can send samples, just drop us an email and we'll pop up to 10 samples in the post. As this is a free service, please allow up to 10 days for delivery. "BUT I NEED IT YESTERDAY!" We can still help! This is a new feature, and it involves a 330ml drinks can. We all know what they look like! Now wouldn't it be good if we could send you a photo of the product you are interested in next to the can? An instantly recognisable size guide, emailed to you in much less time. Perfect. Here's what I mean. The can gives you an idea of the Hinged Lid Deli Pots we sell.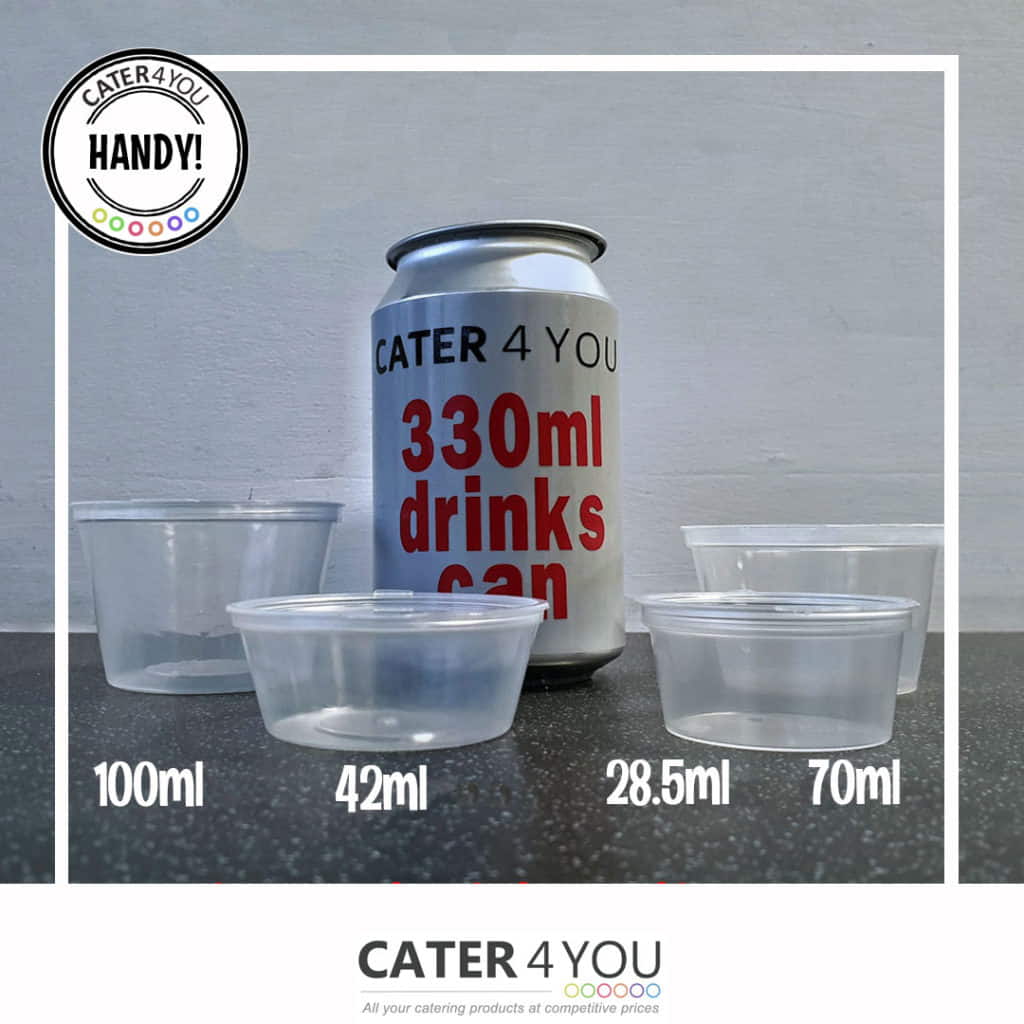 Our ever popular Plastic Juice Bottles!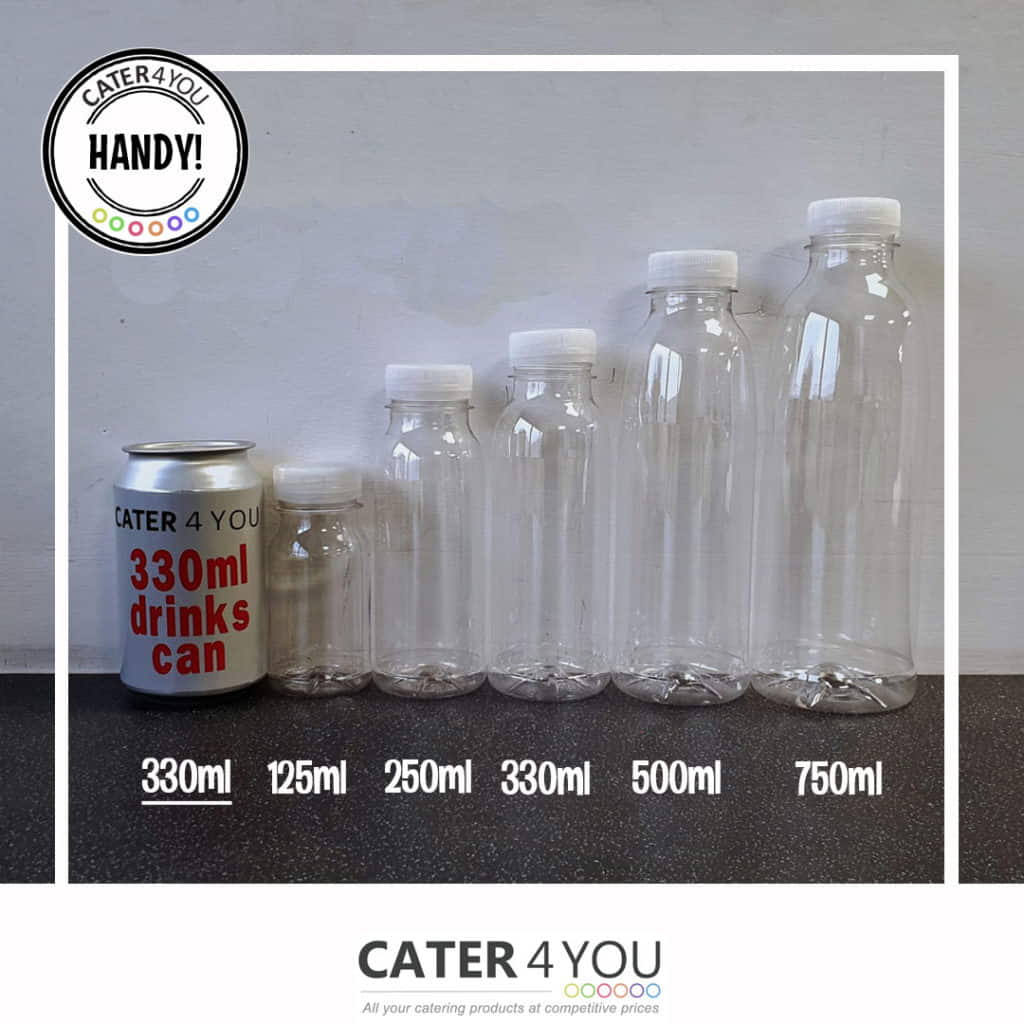 I think this is the next best to receiving a physical product, and it may just shave some time off your day. Drop us a line if we can help, and we'll send you a photo – it'll look a little bit like this and is much quicker than waiting for samples to arrive in the post. The Small 160ml Disposable Wine Glass doubles up as a great individual dessert pot.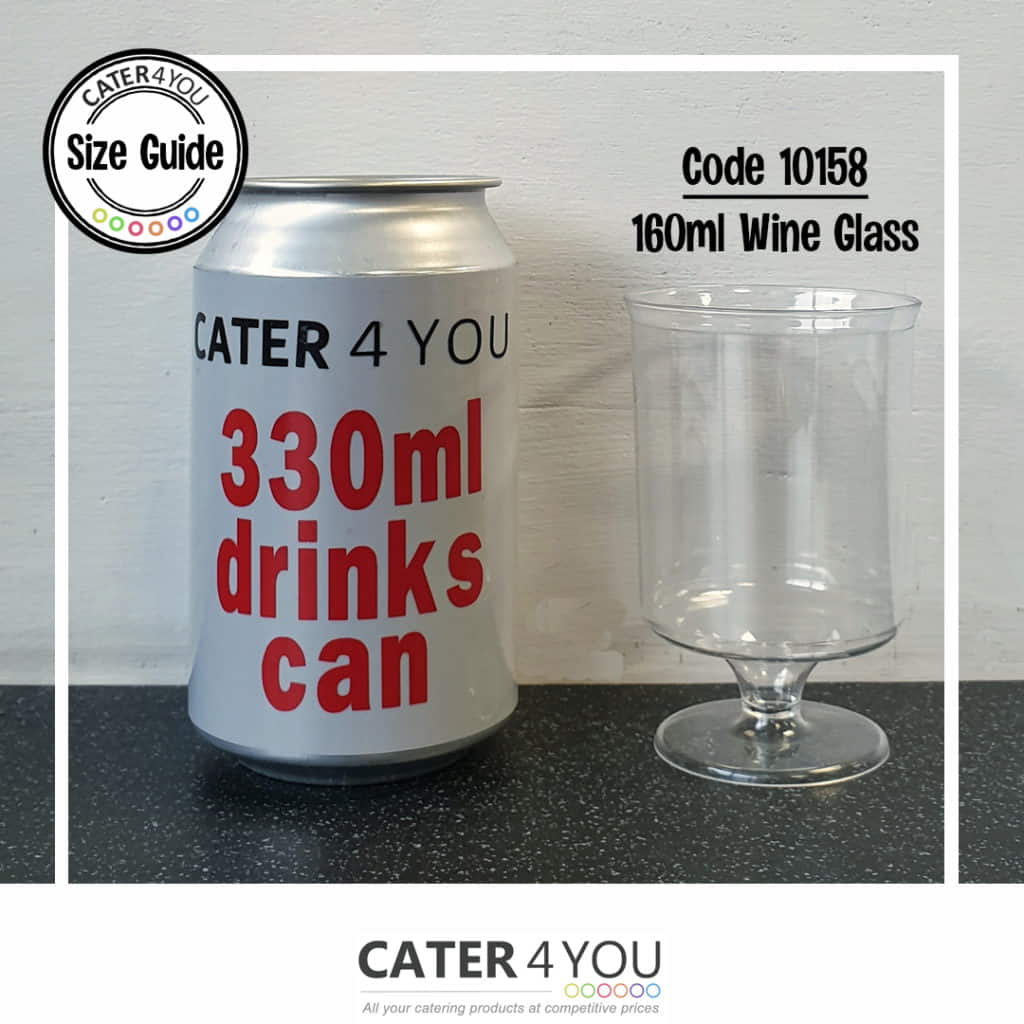 Kate 🙂