In mid-January, we attended the Foodservice Packaging Association's 'Environment Seminar' which they were holding near Milton Keynes for existing members (of which we are one) and specially invited guests.
At Cater For You, we've always endeavoured to provide as much product information on our web site as possible and we were one of the first (if not the first) to put recycling logos on product pages where information was known. We have also added a dedicated biodegradable section where we have sought out products to that provide our customers with genuine options for their fast food packaging. This was the first such industry event we attended and were looking forward to listening and learning from what colleagues and the impressive guest list had to say. Below is a rough synopsis of information we took in and noted on the day.
The first speaker was Peter Backman from Horizons who gave an overview of industry trends which showed the industry continuing to grow strongly but noted several interesting possible disruptors:
Brexit – notably labour costs as much of the industry is made of labour from Eastern Europe, depending on the outcome of Brexit, the industry could come under pressure to secure enough workers
Business rates – the change in rates this year could have a substantial impact on retail business costs
Delivery of goods – traditionally people would eat out or have take away from a limited range of companies which his now being shaken up by Deliveroo, Uber Eats and more
This last point is interesting in that there is currently a limited amount of packaging that is suitable for being used for delivery to customers as opposed to take away food packaging. A recurring theme throughout the day was that packaging is essential for ensuring the food reaches customers in perfect condition, fresh and no risk of going off and delivery of a wide range of products will be a challenge to the packaging industry.
The second speaker was Lord Deben (John Selwyn Gummer) former Secretary of State for the environment, transport and the regions. In an engaging and excellent speech, he covered a wide range of topics within the industry but kept coming back to the fact that the industry needs to work harder at self-regulating and being a leader on various issues :
Only a minority of countries and leaders around the world are not in step over the environment and that climate change is a very real thing. China is becoming a world leader as they face significant problems such as running out of water in industrial areas
The UK and the industry will face significant headwinds due to Brexit
The UK is the worst in Europe for littering though the government is about to launch a strategy for this (covering England and Wales as Scotland has its own policy as introduced later on)
The government has no money, does not want to legislate due to Brexit but will if the industry does nothing pro-active
Food presentation has improved, but not for delivered goods, yet the public don't understand that packaging is essential for food safety, transit as well as presentation
Public believe that there is currently too much packaging and that recycling is easy, the industry should deliver
The speech was filled with examples of the above points all delivered brilliantly.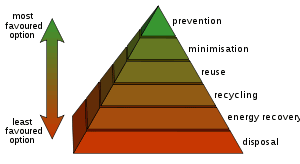 The third speaker of the day was Mike Childs from Friends of the Earth who was one of several speakers on the day to give a perspective of what the industry could do better. Another excellent speaker, he introduced a number of points that the industry should be aware of and integrate into their way of doing business:
The challenge of coffee cups and recycling
Move away from number one priority of what looks great and cutting edge
100% recyclable packaging
The issue of coffee cups was raised throughout the day, a credit to the investigative team fronted by Hugh Fearnley-Whittingstall in their war on waste programme in 2016. It was noted how successful this was and that there will be a follow up which the industry needs to be ready for with an action plan.
Chris Sherrington from Eunomia followed with an in depth look at what can be achieved for example the plastic bag tax (though this was later disputed by other speakers as a wrong focus for the industry) and more interestingly the plight of plastic in our seas and oceans and that this was going to be huge news. Since the seminar, we have noticed of a lot of activity around many of the subjects raised on the day including plastic in the oceans, plastic bottles recycling and more. Chris was also very keen of pushing forward the plastic bag tax concept to include coffee cups and plastic bottles as a start.
One of the initiatives introduced by Lord Deben when he was minister was the Packaging Recovery Notes (PRN) system. Jacob Hayler from the Environmental Services Association (ESA) touched on this and noted that the industry would like to make further improvements to the system. He also discussed issues within the waste industry itself and the recycling element as well as the Extended Producer Responsibility (EPR). The packaging industry relies heavily on the local government recycling facilities and initiatives, but they are under constant pressure to reduce the amount of money allocated to any resource including this, hence why making the whole recycling industry financially viable is so important.
Once the morning sessions had wrapped up there was a short panel discussion with the floor and an interesting question about compostables was raised. The panel was of the view that compostables are the least favoured of the environmental solutions as they invariably end up in land fill rather than composting facilities and add to the methane problem. They therefore were more in favour of recycling and increasing the uptake of this as an industry solution.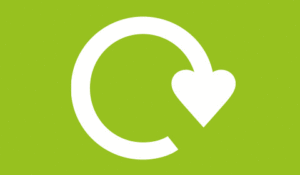 Iain Ferguson from the Co-Op presented after lunch with some interesting thoughts, notably:
Re-iterating the fact they had a responsibility as a supplier to ensure that the food arrives safe for the consumer to eat
They are constantly looking at changing the packaging so that eventually all of it can be widely recycled which was involving aPET as their preferred choice
Discussed how retailers use the OPRL label and possible improvements
The widely recycled featured on the OPRL means 75% or more of councils will offer recycling collections of this product and this is the basis of their plans for food packaging.
Professor Rob Holdway from Giraffe and also a packaging academic who has worked closely with the Co-Op provided a fast-paced tour of food packaging designs and what can practically be done to improve design, safety and minimise waste. The most striking was his criticism of some of the packaging that is used giving an example of a coconut covered in plastic which is of course absurd and a waste. He also introduced the Locase Kent project where companies could apply for grants to reduce waste in packaging.
The following two speakers were speaking on the subject of litter and how to minimise it. The first was Derek Robertson from Keep Scotland Beautiful which has a number of projects underway which aims to make littering socially unacceptable, an attitude that seems to have changed over the last couple of generations. Jane Bickerstaff from Incpen was re-iterating the need to change behaviours and attitudes as well as putting in mechanisms to pick up litter that has been thrown down.
With a change in attitudes in mind, there was an interesting talk from Tewin Restorick of Hubbub which on a small scale had demonstrated that it is possible to change people's behaviour with design. He also introduced this delegate to the concept of posh litter – litter left up high on walls and similar areas rather than thrown on the floor – still the same litter which someone else has to pick up of course. Their clear up litter campaign in the Forest of Dean was particularly interesting, combining both litter perceptions and clearing it up.
This delegate was particularly disheartened when another delegate pointed out that some visitors who had popped outside for some fresh air with their coffee had left their cups outside when there were specially provided recycling facilities available inside – after a day talking about littering and changing attitudes this was a very sharp reminder of the challenges faced.
We returned to the disposable coffee cups issue with Peter Goodwin from Simply Cups who has been extraordinarily energetic in this efforts to create a full recycling programme for businesses and turning them into something useful and financially viable. He has been high profile in his attempts to capture the public's imagination and we would urge our customers to talk to them about their recycling.
The final presentation and panel discussion was another perspective from the supply chain, some of the biggest suppliers of coffee cups and disposable food packaging consumers in the UK – MacDonald's, Greggs and Costa Coffee. Each of them are trialling schemes to recycle more and use less with re-usable packaging. With just 1 in 400 cups currently recycled, Costa's trial scheme increased that rate to 14%, however, they did point out that they cannot control where the cup ends up after a certain distance from the shop. Costa re-visited earlier statements from Friends of the Earth and Giraffe about better packaging for re-use as their reusable take away coffee cups didn't receive a good take up. The speaker from Greggs said that the cups documentary had been a wake up call for the industry as they didn't understand every process in the supply chain lifecycle of a coffee cup.
These blue chip high street behemoths are of course in the firing line as they are the most high profile litter packaging sources found in the UK, but also leading the way with their efforts. Our smaller customers with unbranded packaging don't suffer from the high profile targeting but needless to say, they should take on board some of their efforts and lead in their local community.
Summary
Each part of the chain needs to take more positive steps:
Food producers and retailers to use widely recyclable packaging and compostable where suitable
Use packaging to a minimum but to keep the food safe for consumption
Improve recycling facilities
The consumer needs to change their disposal habits and attitudes to littering
As a delegate, the thought was there was too much emphasis on the coffee cup issue when we supply so much packaging in different formats and varied recycling capabilities. The understanding of what can be done with packaging needs to be a lot more joined up as well and we are looking forward to going to other seminars along the supply chain to find out more.
Our varied customers can take from this a number of opportunities that we and other third parties can provide:
New delivery channels to increase business
Minimising food packaging
Using widely recyclable food packaging
Supplying compostable packaging where it will be properly composted
Providing in house recycling facilities, picking up litter around your fast food outlet and working with local litter organisations
These solutions shouldn't cost much more and should also raise your profile in your wider community leading to more business.
We would like to thank the Foodservice Packaging Association for organising the event and inviting us along. We have been members of the FPA for a number of years.
Please follow the links throughout the document to find out more information on a wide range of subjects. Other useful interesting links are: