Let's set the scene. You've created the perfect recipe and come up with an idea for a great brand. You're ready to start sharing your delicious, freshly cooked food with the world and make a business out of it. What next? If you've done your research, you'll know about the strict rules around food labelling. It's one of those things that often trips up newcomers to the industry, but with a little guidance, you'll have your food ready for sale in no time. Here are some essential things to note about food labelling before you start selling your products…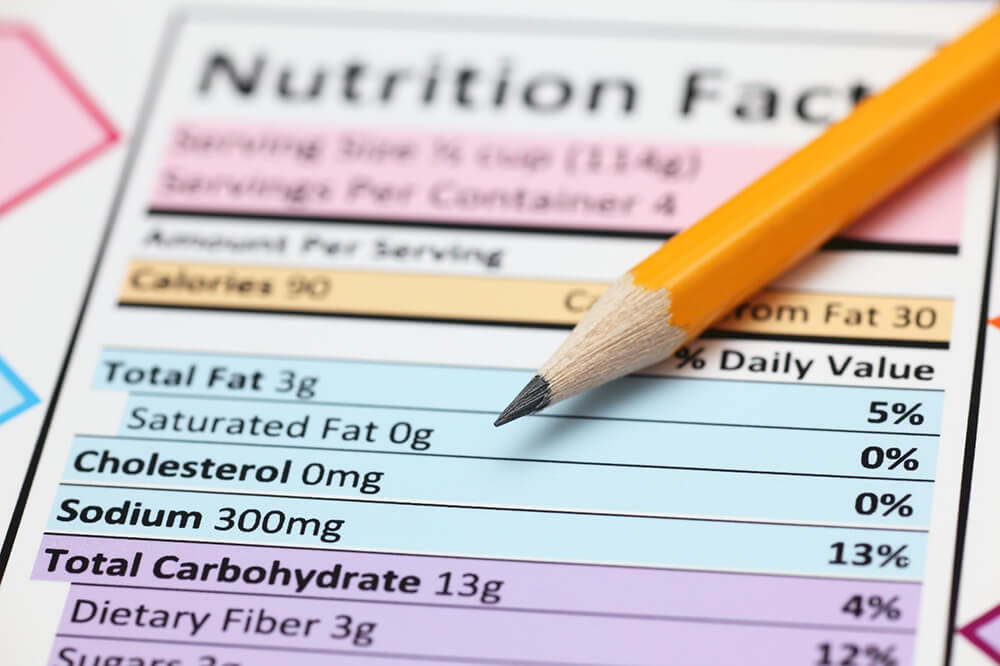 Getting your packaging right
If you're looking to package and sell your homemade food or drink in the UK, there are one or two things you should know about packaging. Should you be packaging produce yourself, it's vital to use material that's suitable for food use, usually marked 'for food contact'. You might also see a small symbol somewhere on the packaging that looks like a fork next to a wine glass, which is the international symbol for 'food safe'. So long as you use packaging that's specifically designed for being in contact with food, you're off to a good start.
For some small catering operations, it's often easier to use cellophane or ceramics as easy packaging. In this instance, you must have written evidence that shows the materials used conform to the rules to do with food hygiene and safety standards. This is known as a 'declaration of compliance' and any packaging supplier should be able to supply you with the means to acquire one.
Of course, there are also those operations that sell loose food. In this instance, you only need to show the name of the food and whether any ingredients have been irradiated or come from genetically modified sources. You'll also need to clearly display any warnings, additives or allergen information. It's worth noting that there are various food assurance schemes that you can join (think of the 'red lion' stamp on your eggs) that can be reassuring for customers with certain dietary requirements or preferences.
What should you show on a food label?
Food labels can be complex things. Now more than ever before, people are conscious about what they eat and they have a right to know what food they're buying. On the front of packaged food, you must clearly show the name of the food, a 'best before' or 'use by' date (or instructions about where to find it, such as on the reverse), quantity information (weight or number of items) and any allergen warnings. On the rear of the packaging, you'll need to include a little more information, such as:
A full list of ingredients (only if there are more than 2).
The name and address of the manufacturer, packer or seller
The lot number / use-by date
Any special storage conditions
Instructions for use or cooking, if necessary
Of the above points, 'quantity' is something which a lot of newcomers to the market struggle with. The net quantity (or weight) must be marked in grams, kilograms, millilitres or litres if your packaged food is greater than 5g or 5ml. Should you be selling solid foods packed in liquid, you must show the drained weight. You don't have to show the weight or volume on foods sold by number (e.g. 2 bread rolls), provided that you can clearly see the number of items inside the packaging.
Finally, you may have noticed the '℮' symbol on many food products. This allows you to export to other countries or European Economic Areas (EEA's) without having to meet the specific requirements of that country. If you produce large volumes of products, this can drastically cut the cost of your labelling.
Variables for products like alcohol, meat and fish
All products need to meet a minimum criteria, but some have slightly more stringent rules. Any drink that has an alcohol content of more than 1.2% must have it clearly marked on the label. Also, any GM ingredients must be marked unless they constitute less than 0.9% of a product or are accidental. You must also use the words 'packaged in a protective atmosphere' if the food is packaged using a packaging gas.
It's also worth noting that the label for beef, veal, fish and shellfish, honey, olive oil, wine, most fruit and vegetables and poultry imported from outside the EU, must show the country of origin. This is important if you're creating complex recipes with potentially imported ingredients.
Food and drink warnings
Depending on the ingredients involved, you may need to show an appropriate warning on the label of your packaging. See here for more information: https://www.gov.uk/food-labelling-and-packaging/food-and-drink-warnings
Nutrition labelling for targeted brands
Some brands of food and drink play on their nutritional benefits. That's absolutely fine, but when reporting on the nutrition of pre-packaged foods, you must follow the European Union (EU) rules for nutrition labelling. This came into effect in December 2016 and is enforced heavily.
Food packaging and labelling might seem daunting when you first start to look into it, but it'll all be worth it when you sell your first batch of handmade products. The experience may be a steep learning curve, but it'll get easier with time and there are many resources out there to help you stay ahead of the curve when it comes to rules and regulations. The Government and Food Standards Agency has many online resources to provide further advice, so check them out if there's a particular issue giving you trouble.