I'll be honest, I couldn't hide my glee when these samples arrived in the post. What are they? Biodegradable Bagasse Deli pots and matching lids. (Honestly, it doesn't take much to make me happy these days) We're giving these pots some serious thought, as it ticks more than 1 box and we've been after something like this for ages. Manufactured from environmentally friendly Bagasse – in layman's terms, this is reclaimed sugarcane fibre – Bagasse is naturally compostable and biodegradable and built to hold even the oiliest of sauces. They could join a whole host of classy Biodegradable Fast Food Packaging already available to order at cater4you, and certainly represent a step up from the old school Polystyrene and Plastic Take Away Containers we're all accustomed to.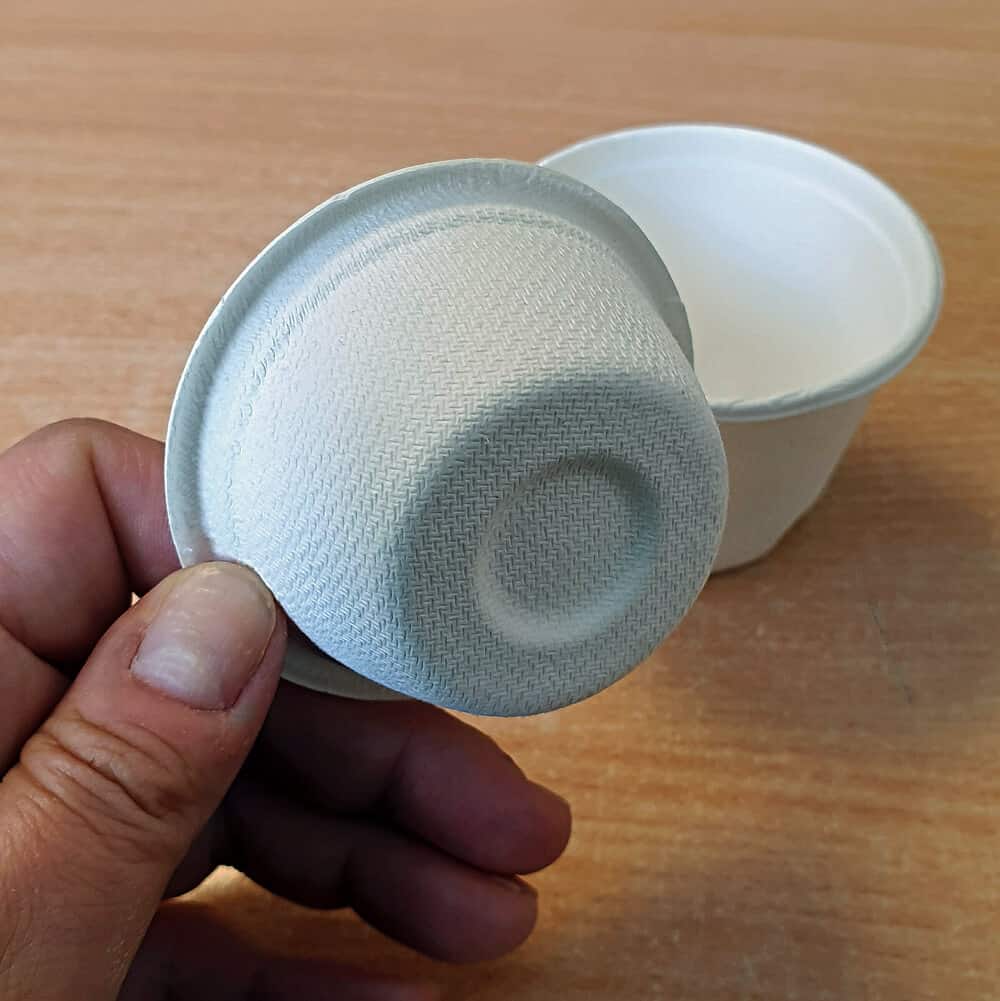 I would love to see these listed; it'll be a worthy addition to our current range of Deli Pots and Sauce Pots. So far I've seen a 2oz & 4oz, which would fit in perfectly with current market demands. It's great to see our suppliers moving with the times, as I personally think we will see a massive development in Eco-friendly packaging in the coming years.
What do you think, should we?
Kate 🙂