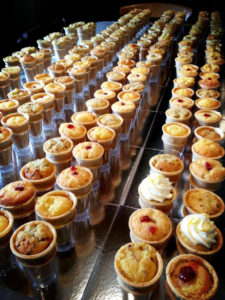 Here at Cater For You, we love seeing our products being put to good use and appreciate any feedback or photos from customers showing this.

Below is some of the latest work from Angel's Kitchen. They have used our 8cl Tasting Glasses to hold their ice cream cone muffins, then glued them to our 8″ Silver Square Cake Cards and displayed them in our C0005 8″ x 8″ x 5″ Windowed Cake Box.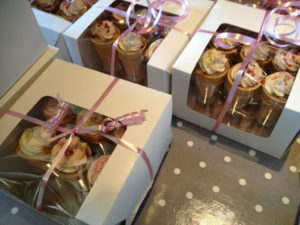 We think they look fantastic and are sure they'll taste so too!
If you would like us to show off your products in one of ours, simply send us some photos and we'll promote your work.