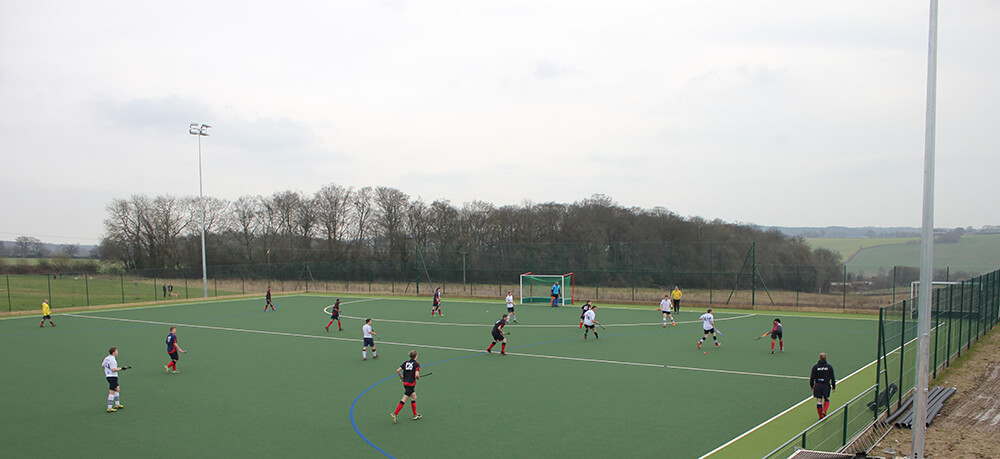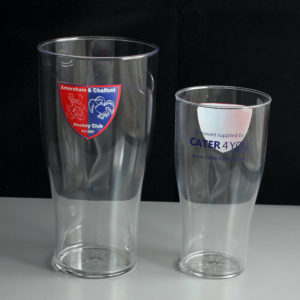 We have recently supplied Amersham and Chalfont Hockey Club with branded plastic drinking glasses, helping to equip the bar at their new community hockey pitch and clubhouse.
The new facility has been built at Amersham College in Buckinghamshire and is a fabulous addition to the local community with thousands of juniors and adults using the facility each week to play hockey.
Without a single other full size pitch available to rent in the whole of Chiltern District, the brand new all weather artificial pitch and building will go a long way to promoting hockey and other sports all year round, bringing the local community together and improving fitness.
The hockey club is one of very few clubs to have the clubhouse building over-looking the playing area providing a warm environment for waiting parents to watch in comfort and teams to socialise after games.
The bar is an integral part of the club's social facilities but with the clubhouse building and terrace being so close to the pitch, this also becomes a safety problem – broken glass becoming embedded into the astro fibres and causing safety issues for all hockey players.
Cater For You has supported other local sports clubs and was pleased to give A & C a helping hand with their requirements.
After discussing the issues with the playing committee, we suggested they use a selection of polycarbonate plastic glasses as they are the most robust, will not break and can be dish washed up to 500 times (they are more likely to go 'missing' before that!)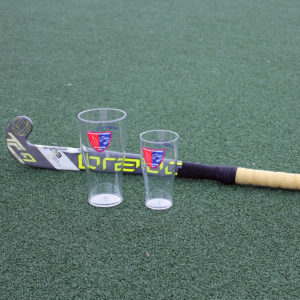 To launch the facilities, we branded a number of plastic pint (BB201-1NU) and half pint tulip plastic glasses (BB101NU-CE) with their logo. These plastic glasses were chosen for their classic tulip shape and nucleation to improve the drinking experience.  The minimum run for branding these plastic glasses is 500 of each type which was managed by the team's in house skills liaising with both the client and printer.
Once they had been delivered, Mark McCree the Hockey Club's committee chairman said "the safety of our hockey players and the community using the facility is obviously paramount.  These polycarbonate glasses are ideal for minimising the risk of broken glass making its way onto our pitch which would cause a safety hazard and expensive deep cleaning of the facility"
Cater For You stocks an extensive range of plastic glasses as well as food packaging and other take away disposables.  If you have a requirement for product and branding for your facility, please contact one of our team.