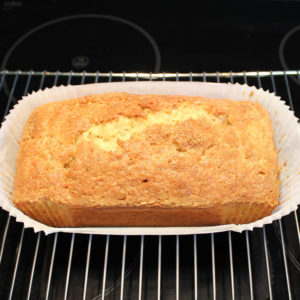 The Cater For You amateur chef had another outing over the bank holiday weekend, looking to use up some over ripe bananas.  Normally we would use our silicone loaf moulds but we have an older version which doesn't have rigid sides and the loaf ends up much wider than it should be.  So we decided to use a traditional metal cake tin but instead of the laborious and messy process of lining with baking paper and butter, we decided to try out our Tala loaf tin cake liners and what a revelation!
The basic ingredients for the banana loaf cake recipe were:
2 large or 3 smaller ripe bananas
2 eggs
125g butter
1 teaspoon vanilla essence
150g caster sugar
190g self raising flour
70ml milk
1 teaspoon of demerara sugar or other toppings to suit
We put the recipe ingredients together thus:
First, start by melting the butter, sugar and essence in a large warm pan, stirring regularly.
Whilst this is melting, mash the bananas in another bowl with a fork.
Once the butter and sugar have fully melted, take the saucepan off the heat and mix in the bananas
Add the two eggs and mix thoroughly
Sieve in the flour and pour the milk in and mix until it is a smooth mixture
Pour into the tin with silicone cake liner
An optional final touch, sprinkle on top a teaspoon of demerara sugar to add a little crunch to the cake
Put into an oven at 165°C or 150°C fan assisted (as we did) for around 50 minutes
Test with a skewer to see if the mixture was still wet, ours was perfectly cooked through after this time, but obviously ovens do vary so keep an eye on it.
Once removed from the oven, it was very simple to lift the loaf from the tin using the liner and the liner pealed away effortlessly.  No mess cooking.