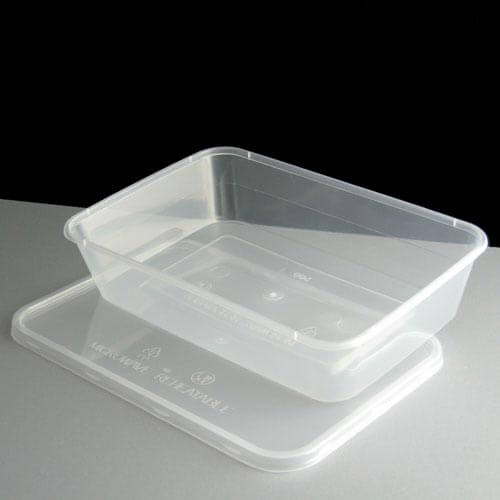 Our clear rectangular food containers have always been popular.  They're great for anything and everything whether it be for use in a takeaway or putting some of last night's left over chilli in the fridge.  Anyone with a kitchen has used them at some point and in many cases more than once so it seemed obvious that when the opportunity arose to potentially supply them at a much cheaper cost to our customers, we snapped the deal up quicker than a honey badger breaks into a hen-house!
We firstly road-tested the containers with many of our customers who agreed that while the quality wasn't quite as good, the price could not be beaten.
All good, right?  Wrong!  With great price decreases comes great responsibility (…or something along those lines).
Some major setbacks with the manufacture of the new containers ensued, and while alternatives were provided, they were of very poor quality.  Some so bad, they could be compared to English football penalty takers.
We then arrived at a crossroads.  Continue down the dark, shadowy path of unreliable but cheaper tubs or venture back down the familiar, brighter premium route we and our customers are so used to.  This question was answered swiftly and without hesitation.
Please welcome back the new (old) clear rectangular plastic take away containers and lids, available in 500cc, 650cc, 750cc and 1000cc.